Image of the Week
11-24-2012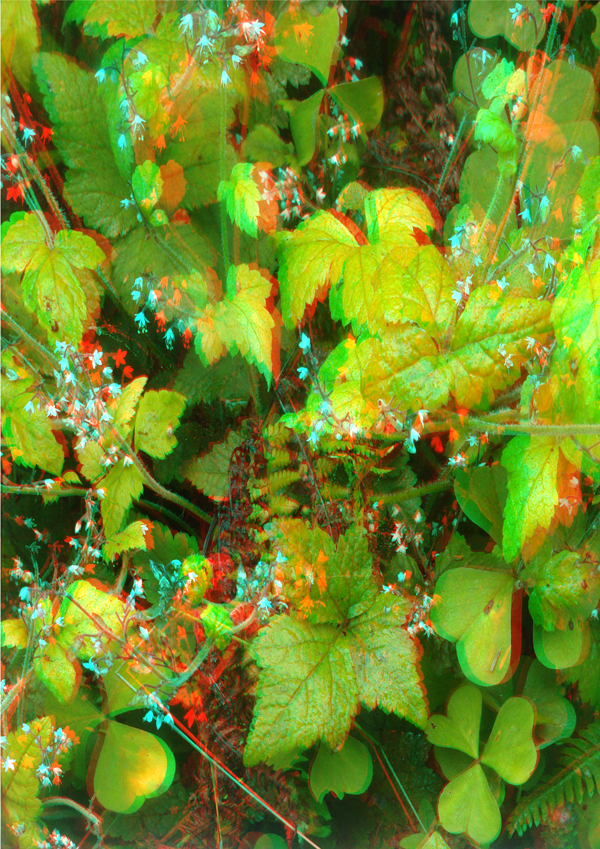 Scene from rain forest at Lake Quinault

Getting back to my roots, last year I revisited many of the places where I shot for Phantograms from Nature. Rain forests provide a wealth of great subjects with intricate backdrops. It is a phantogram shot with a Sony R1, a slidebar and reference frame. For best viewing, try it on an iPad or other android device laid flat and viewed up and from an angle.
Commercial Message on Holiday Specials: Avoid the maddness, malaise and rage of shopping centers. Stay at home and order online. Here's some specials:
From now until the end of 2012, use the Promo Code SHIPFREE on my website when checking out and I'll do just that, drop off the shipping charge (USA only). And for even more fun and value, for every book you order I'll include a FREE MASK LORGNETTE. See them at http://3ddigitalphoto.com/lorgnettes.asp.
Barry Rothstein
I send out a weekly email of these. If you'd like to be included, please go to the contact page and send me an email.
Previous Images of the Week