Image of the Week
04-30-2022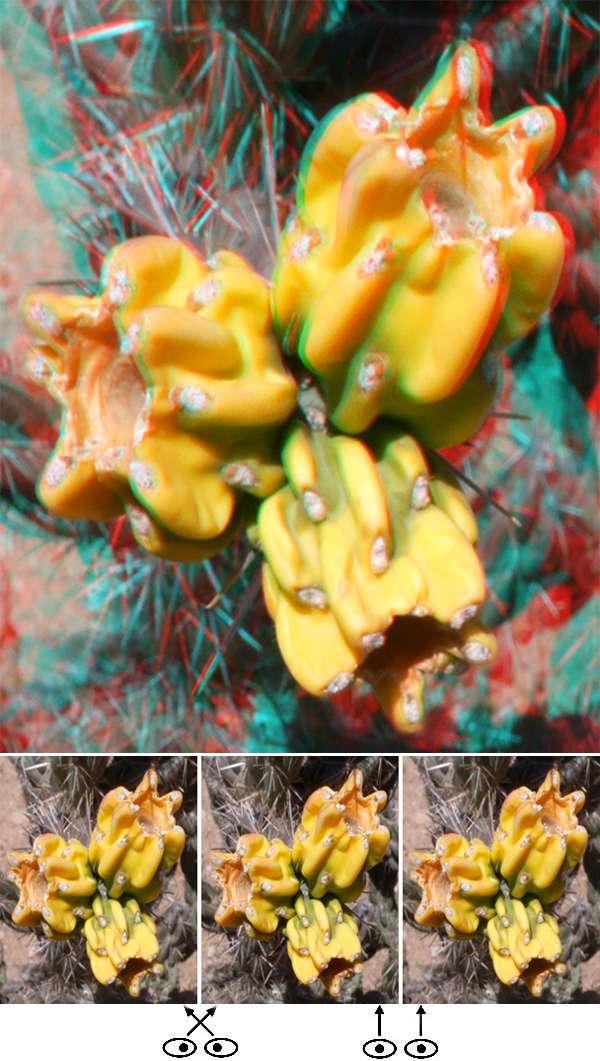 Cholla Buds

Hello Friends,
Over the past couple of years I've become a big fan of cholla cacti, and as such I keep finding them in my neighborhood, on a trip last year to Joshua Tree and last week in Santa Fe, New Mexico. Facing harsher winters than we have here I found the New Mexico chollas to be more diverse in shape and color. I took this shot with a Panasonic Lumix GX7 and used frame sides for phantogram processing.
Quick commercial note: I've added a new benefit for purchasers of Macrophant 3D, that being that I keep shooting macro phantograms. To those people who buy a book I've been doing an additional weekly email with some new macro phants, as well as a dropbox link allowing them do download them in .JPG format. I provide these images for freeviewing left-right at the top and right-left at the bottom. To order your copy of my best book, go to http://3ddigitalphoto.com/books.asp and use promo code 25 to get your copy delivered (USA only) for just $25. You'll automatically be added to the list to get new macro phantograms.
Regards,
Barry Rothstein
I send out a weekly email of these. If you'd like to be included, please go to the contact page and send me an email.
Previous Images of the Week