Image of the Week
05-13-2023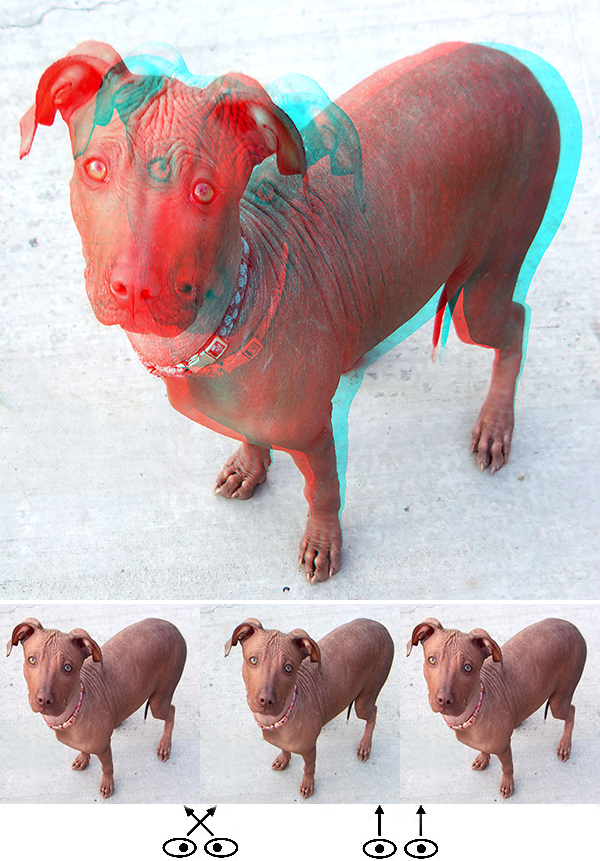 Mexican Hairless / Pit Mix

Hello Friends,
I found this beautiful soulful creature just a block from my home on a walk recently. I don't recall her name, but really enjoyed getting the opportunity to photograph her.
I took this shot with a Fuji W3 and turned it into a phantogram in Photoshop by approximating a rectangle on the sidewalk for the right eye image and matching up corner pixels on the left eye shot.
One more reminder to the fact that Abe Fagenson's stereo painting website is now back online and functioning. Four weeks ago I featured some of Abe's images (http://3ddigitalphoto.com/ImageofTheWeek.asp?week=04-08-2023), but at the time his website wouldn't show his images. I'd strongly recommend you check out his site now at https://abefagenson.com/. Regards,
Barry Rothstein .
I send out a weekly email of these. If you'd like to be included, please go to the contact page and send me an email.
Previous Images of the Week