Image of the Week
08-23-2014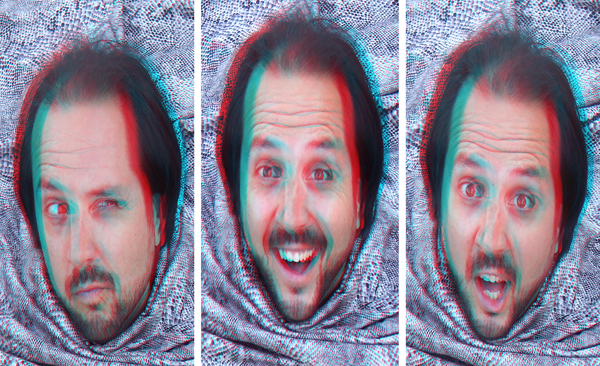 Scott Feinblatt -- Writer, reviewer, filmmaker, ...

Hi All,
Say hey to three incarnations of my cousin Scott Feinblatt. A Chicago native, Scott's been in southern California for quite a few years. A long time fan of horror movies and reader of magazines such as Fangoria and Screem, now he writes articles for them. He's also produced his own feature length independent horror films and several shorter pieces. Check out Scott on his websites at http://www.horrorworks.net/.
Barry Rothstein
I send out a weekly email of these. If you'd like to be included, please go to the contact page and send me an email.
Previous Images of the Week