Image of the Week
04-16-2016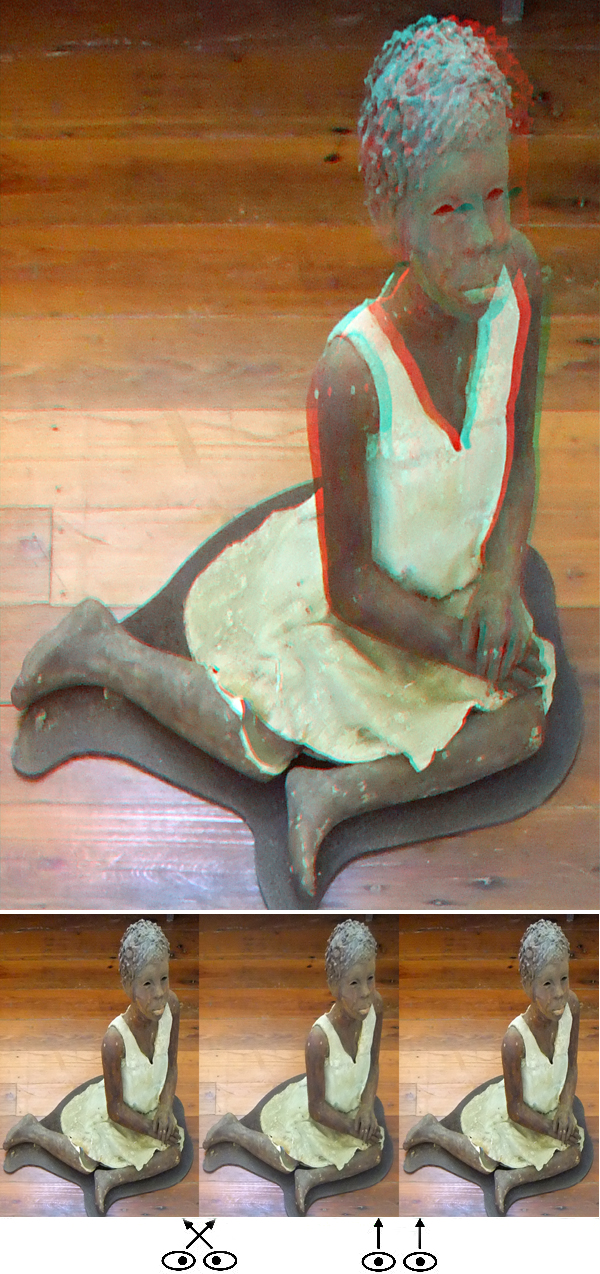 Sculpture of Slave Girl at Whitney Plantation

Hi All,
We're in New Orleans this week and had heard of the Whitney Plantation in nearby Wallace, Louisiana. While there are many traditional southern plantations in Louisiana and elsewhere, Whitney is unique in trying to portray not the elegance of plantation grounds, but rather the wretched lives of slaves who made the plantation system work for its white owners. It's a moving experience and I'd recommend it when down this way. Their website is http://www.whitneyplantation.com.
All around the grounds are a number of such sculptures of slave children by Woodrow Nash, of the Rage Gallery in Akron Ohio. More information on his art can be found at http://www.theragegallery.com/.
This image was shot in the Antioch Baptist Church (also known as Anti-Yoke) on the grounds with a Fuji W3 camera. I used lines in the floor boards to approximate it into a phantogram.
Barry Rothstein
I send out a weekly email of these. If you'd like to be included, please go to the contact page and send me an email.
Previous Images of the Week