Image of the Week
12-01-2012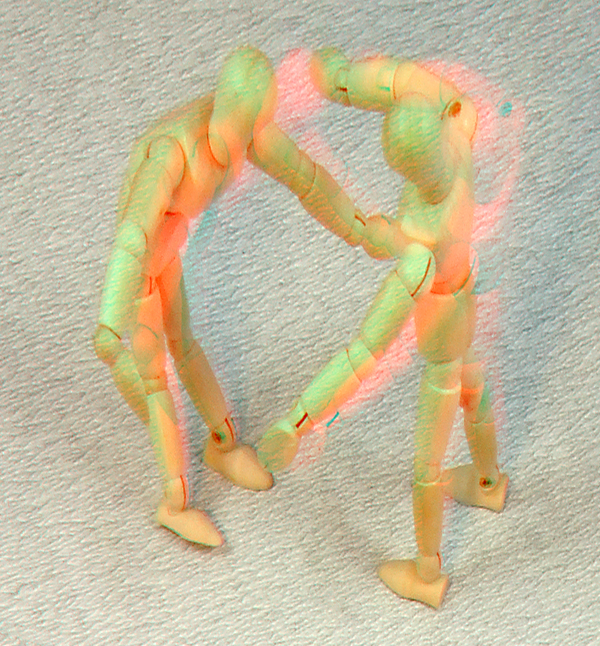 Posable human modeling figures

Posable figurines such as these are valuable to any artist, as well as being inexpensive and fun to manipulate. This is a phantogram, so try to view it back from an angle, as that's how is was shot. Cudos to anyone who guesses what I used as a backdrop for this shot.
This week's shameless commercial message: From now until the end of 2012, order anything on my website using the Promo Code SHIPFREE, and I'll do just that (USA only). And as an added bonus, EVERY BOOK YOU ORDER will include a FREE MASK LORGNETTE. See them at http://3ddigitalphoto.com/lorgnettes.asp.
Barry Rothstein
I send out a weekly email of these. If you'd like to be included, please go to the contact page and send me an email.
Previous Images of the Week