Image of the Week
05-17-2014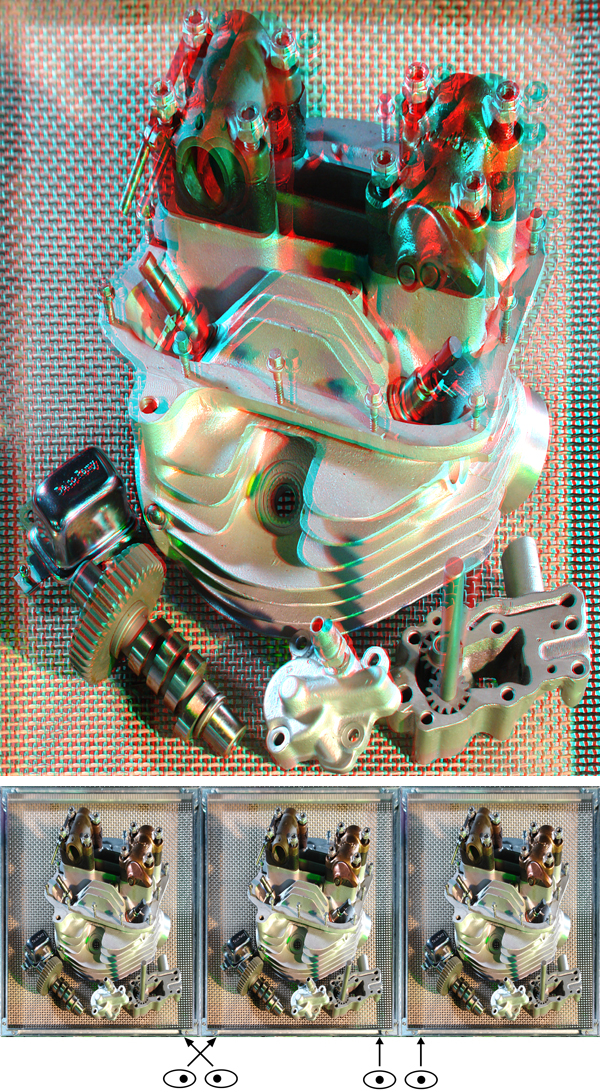 Panhead and Other Motorcycle Parts

Hi All,
This is a image from several years back of a motorcycle panhead and other parts. It was part of a one day exhibit at the Harley Davidson museum, and was shot with my late cousin Mo' Feinblatt. I've included the frame sides used in making the phantogram.
This image is arriving late as I'm pretty worn out from this past weekend's Maker Faire.
Barry Rothstein
I send out a weekly email of these. If you'd like to be included, please go to the contact page and send me an email.
Previous Images of the Week