Image of the Week
01-08-2011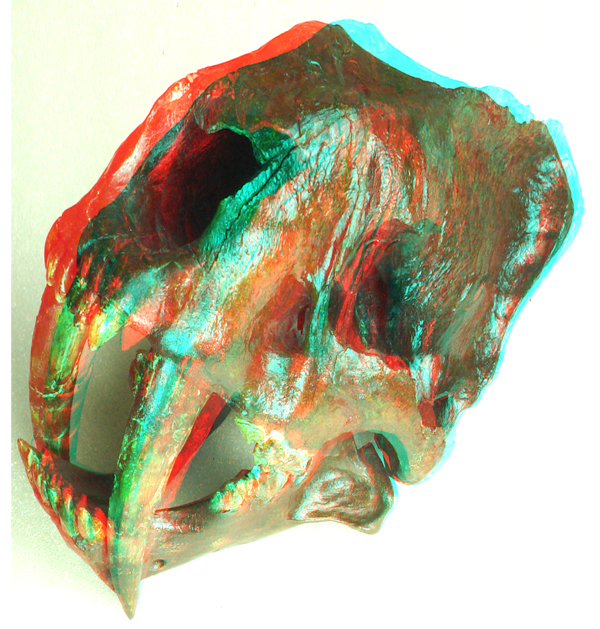 Sabre Tooth
I was very pleased to be allowed access to the collections, and to be able to photograph this skull of a sabre tooth cat at the Page Museum (La Brea Tar Pits) in Los Angeles.
I invite you to print this image so as to be able to see it properly, back from an angle.
I send out a weekly email of these. If you'd like to be included, please go to the contact page and send me an email.
Previous Images of the Week