Image of the Week
05-19-2012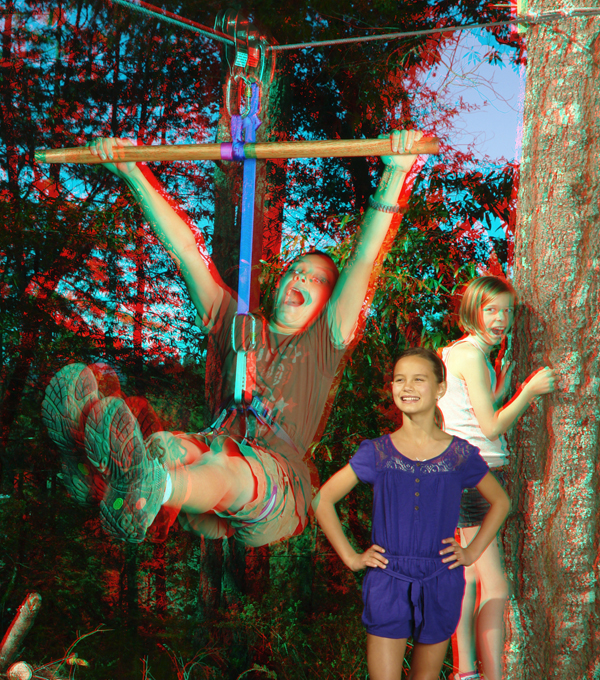 Zipline shot for Make Magazine 'Schools Out' shoot

Hi All,
A few months ago I was thrilled to be asked to shoot for Make Magazine's "School's Out" summer kids edition. Three of us made a team, their in house photographer Greg Hayes, designer Jason Babler, and myself. I can't tell you how much fun I had. This is one of the images from that shoot.
This weekend is Marker Faire in San Mateo, California. If you're in the San Francisco bay area or anywhere close, please drop by San Mateo and say hi. As in previous years, I'll be in the 3-D Village with a bunch of other wacky creative types. On Saturday and Sunday at 1:00 p.m., I'll be providing brief workshops in one of the Make presentation areas on how to produce phantograms, as well as peddling my wares and doing demonstrations by my booth.
Also of note: The deadline to enter the "First Annual Inter-Galactic Phantogram Competition and Exhibit" is now May 31, 2012. Details are at http://www.3ddigitalphoto.com/phantogramcompetition.asp along with a link to the image uploader. A Cyclopital Macro attachment will be given to the first place winners in four categories.
Barry Rothstein
I send out a weekly email of these. If you'd like to be included, please go to the contact page and send me an email.
Previous Images of the Week