Image of the Week
05-14-2022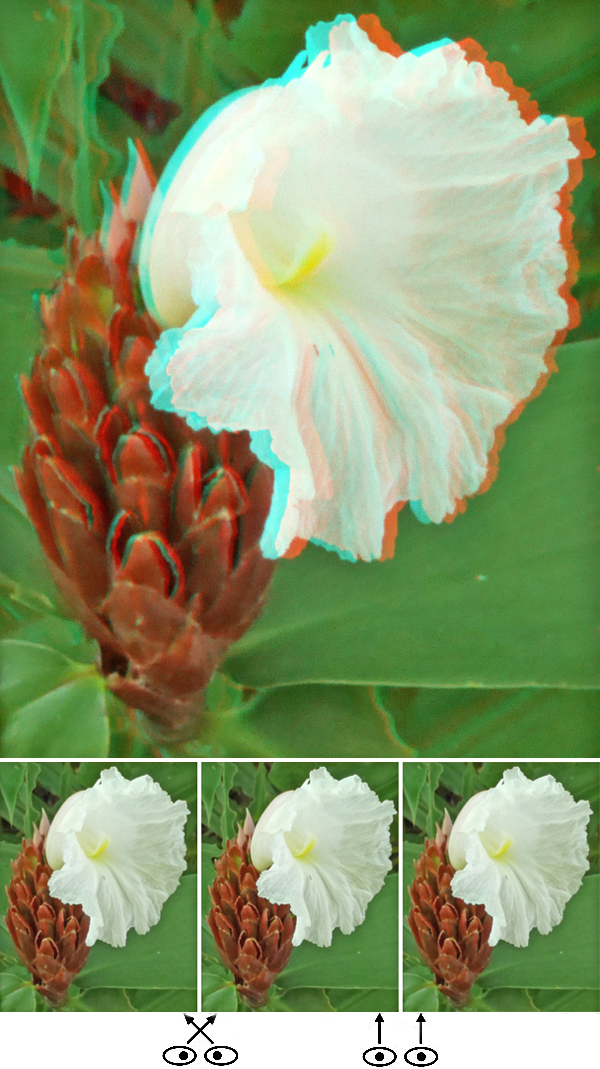 First Day in Costa Rica Shot

Hello Friends,
I'm not sure what this is, but it's pretty cool, the delicate white blossom ascending from a coarse reddish brown husk. We've been in Costa Rica for a week now, and I saw this on a morning walk the first morning we were here. It's the first shot I took. If you have any idea what it is I'd be curious to know.
Sorry for the soft focus, it was shot in early morning light. I took it with my Panasonic Lumix GX7 with a 3-D lens and used frame sides for phantogram processing. The overall width of this image was around four inches.
I'm going to have my work cut out for me, several dozen good images to work. Many of them won't make for great anaglyph, too much red, but maybe I'll ask my friend Jim McManus to work a few of those.
Regards,
Barry Rothstein
I send out a weekly email of these. If you'd like to be included, please go to the contact page and send me an email.
Previous Images of the Week