Image of the Week
07-16-2011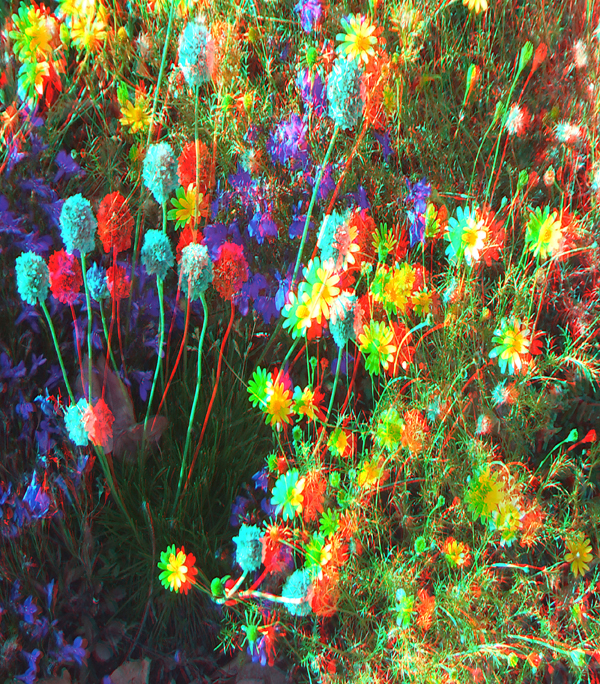 Wildflowers

Hi All,
This week we traveled from Long Beach up through northern Arizona, Utah and Colorado. The weather's been off and on overcast and delightful, we've been stalked by rainbows for several days.
We've ended up in Loveland for the National Stereoscopic Association's 2011 convention. It's a great place for 3-D lovers, an annual family reunion of sorts.
While next week's image will be something from Rocky Mountain National Park, this one was actually shot in my neighborhood, from a beautiful stretch of flowers one typically finds growing wild along roadsides or in meadows, requiring little water and/or care.
This is a phantogram, and I invite you to print this image so as to be able to see it properly, back from an angle.
I send out a weekly email of these. If you'd like to be included, please go to the contact page and send me an email.
Previous Images of the Week