Image of the Week
02-09-2013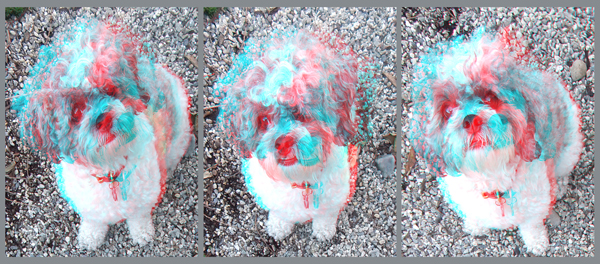 Beau Trio

Hi All,
Beau is a new addition to our neighborhood dog pack, a happy little guy unintimidated by the larger ones. These were point and shoot shots with a Fuji W3 and no reference frames, but approximated into phantograms. The pebble backdrop works nicely with Beau's colors, leaving almost no noticable ghosting.
Often times I need to choose between several good shots for the "money shot", the one to show. Regrettably many good images never see the light of day, so I thought it would be fun to present them this way.
Barry Rothstein
I send out a weekly email of these. If you'd like to be included, please go to the contact page and send me an email.
Previous Images of the Week