Image of the Week
08-06-2011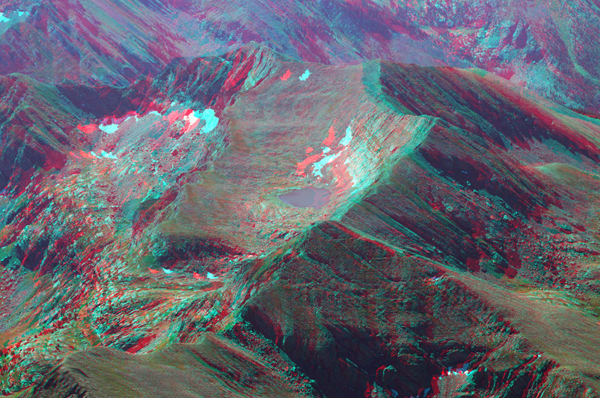 Mas Alto Lake in Sangre de Cristo Mountains

Hi All,
Reminder: Our new 'Eye-Popping 3-D Bugs' (Chronicle Books) will be available in a few weeks. Learn more about it at http://www.3dDigitalPhoto.com/3dBugs.asp .
Today's image is by Colorado stereographer Wojtek Rychlik from his book "Lakes of the Sangres in 3D", which won a special award at the 2010 National Stereoscopic Association's convention. Containing over 200 color anaglyphs, this 3-D atlas is a remarkable achievement of aerial stereography. The images within are truly stunning, and his efforts to cover the subject so well come through clearly. It's a book worth seeing and having. Learn more about it (also available on CD's) at http://www.pikespeakphoto.com/sangres/sangre_lakes3d.html .
This image is a not a phantogram, but we'll get over that somehow.
I send out a weekly email of these. If you'd like to be included, please go to the contact page and send me an email.
Previous Images of the Week