Image of the Week
11-07-2020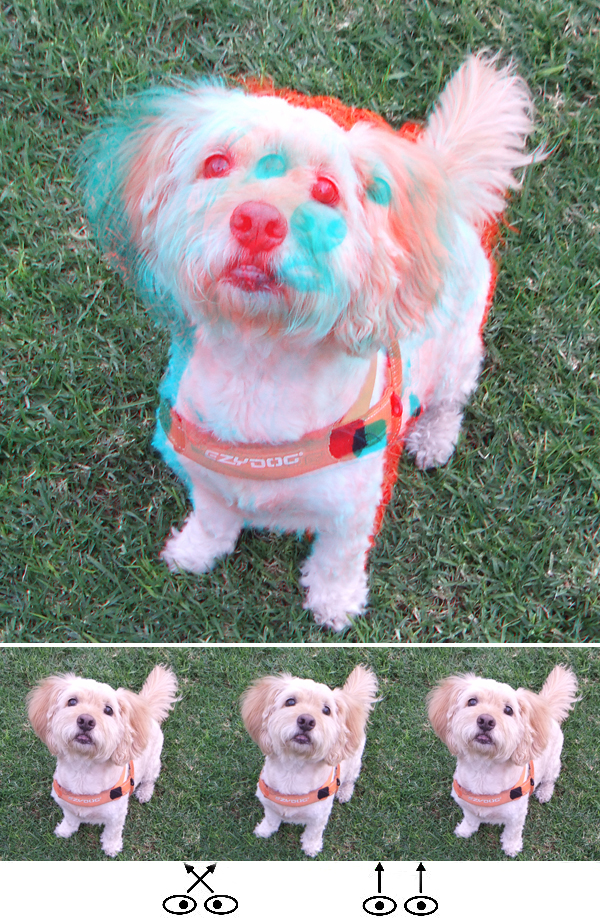 Owen - a vocal supporter

Hi All,
Say hi to Owen, a vocal supporter of love, treats and American democracy. This is Owen's second appearance in my image-of-the-week blog. I took this shot two days ago with a Fuji W3 and approximated it into a phantogram by matching up blades of grass.
So it's over, or is it? Despite all the networks confirming an insurmountable lead with Biden, Trump is continuing to cry fraud. His only path to maintaining power is to pull off a coup d'état with a number of republican governors and state legislators and congressional representatives, which I hope and believe is beyond even their degree of opportunism and willingness to further damage our country.
Today is for celebration, tomorrow for continued diligence, patience and faith in the system. Making real positive change will be difficult to impossible if Mitch McConnell is still senate leader. There's a clear path past him, through Georgia and it's two runoff senate elections in January. It's up to the citizens of Georgia to decide this country's fate, and I'm happy and satisfied to let it play out there.
Barry Rothstein
I send out a weekly email of these. If you'd like to be included, please go to the contact page and send me an email.
Previous Images of the Week