Image of the Week
08-17-2019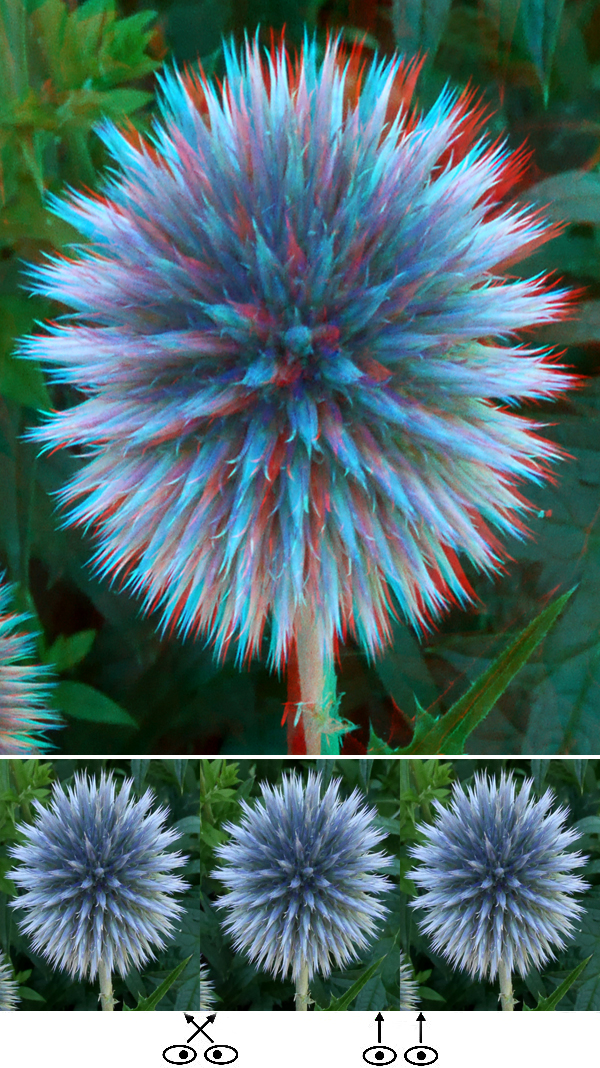 A Repetitive Form in Nature

Hi All,
Here's another seed pod I found at the Seattle Zoo in Woodland Park. I took it with a Panasonic Lumix GX7 and a 3-D lens made for this camera, using frame sides for phantogram processing. The actual width of this image is approximately 2 inches.
I love shapes like this, love to find them and photograph them. Like the common dandelion I find this shape in so many seed pods in so many places and species.
Today we're in Germany, gradually heading toward Lübeck, where we'll be attending an International Stereoscopic Union (ISU) congress next week. We got to Frankfurt at 8:00 am on Friday, overtired from a long flight, and we're somewhat jetlagged, so I'm up at their local 5 am time on Saturday (8 pm on Friday back home in California) writing this. As such I'll forego writing anything political today, so I hope this image will suffice for now.
Barry Rothstein
I send out a weekly email of these. If you'd like to be included, please go to the contact page and send me an email.
Previous Images of the Week