Image of the Week
06-16-2018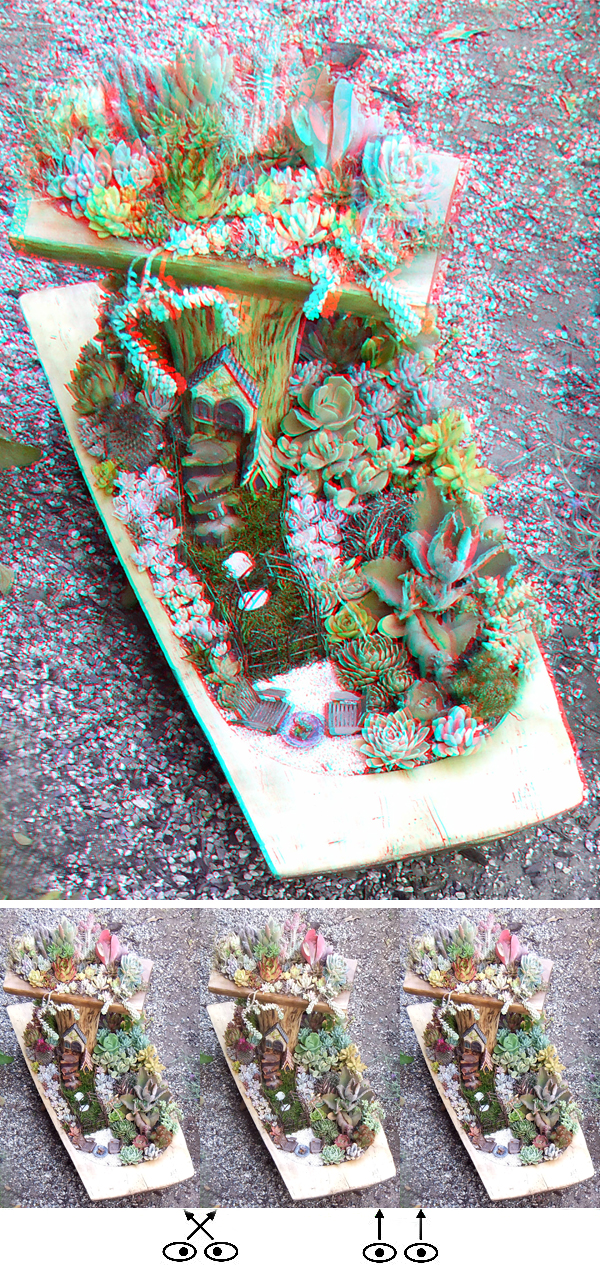 A Succulent Fairy Garden

Hi All,
Our neighborhood is a bit poorer, and Billings, Montana is that much richer. Charles and Rachelle, a nice young couple who specialized in growing succulents recently moved away. Their business went by the name of LB Petal Pushers (the LB for Long Beach). We were happy to buy and give their fairy garden a home on our side yard for the enjoyment of passers by. You can learn more about them at their Facebook page.
I shot this hand held with a Fuji W3 and approximated it into a phantogram.
Speaking of phantograms, this Thursday night, June 21, will be Phantogram Night at the monthly meeting of the Los Angeles 3-D Club. There I'll be exhibiting a variety of phantograms, shooting phantogram head shots and other styles of them, and teaching how to work them in Photoshop and StereoPhoto Maker. The meeting will be from 7:15 to 9:45 at the Armory Center For the Arts 145 N. Raymond, Pasadena, CA 91103. I'm told that Owen Western will also be there showing some of his amazing early phantograms.
Barry Rothstein
I send out a weekly email of these. If you'd like to be included, please go to the contact page and send me an email.
Previous Images of the Week