Image of the Week
03-13-2021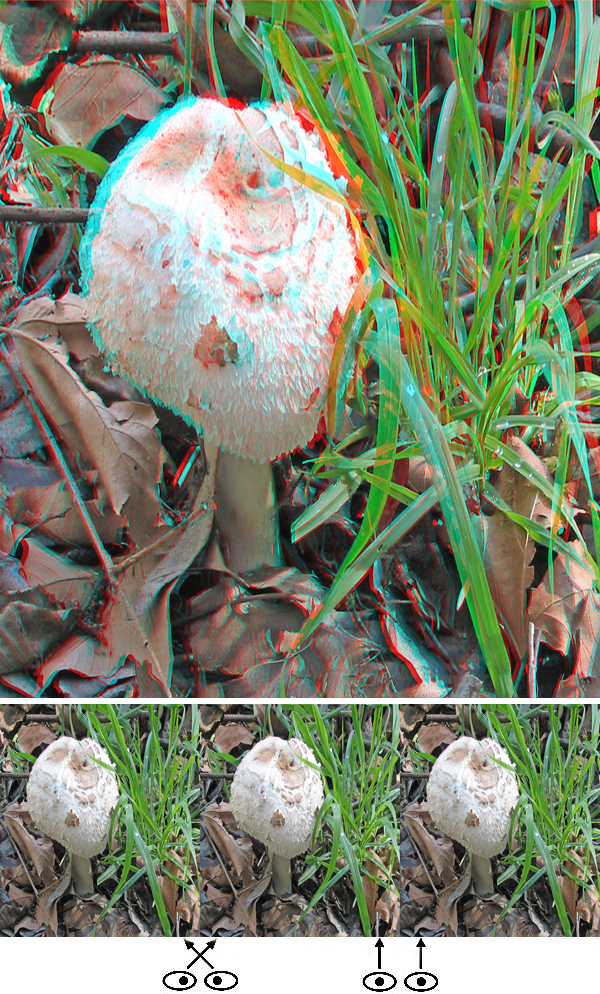 Solo Mushroom

Hi All,
I spent a quite a bit of time yesterday and today sorting through my old "phantograms-from-nature" candidates and ultimate book images. Many to most of them no one besides me has ever seen, they've just been gathering pixel dust on my removable hard drives. I put together some for future image-of-the-weekers. My stereo and photoshop skills were pretty primitive back then, and fortunately have improved at least to the point of being able to get more out of some shots I passed on earlier.
This one was taken in 2005 at El Dorado Nature Center in Long Beach, California. It was shot with a Canon G2 digital camera, the subject surrounded by metal frame sides for phantogram processing, and a home-made slide bar made with sliding door tracks. The interocular distance was around the standard 2.5 inches.
Happy to say we're vaccinated. Not wanting to crow, but what a difference a real president makes. Also great not to be hearing every day what he-who-shall-not-be-named has to say. I can breathe again.
Hope you're all doing well in this strange time. Hope to see you in person before too long.
Keep safe,
Barry Rothstein
I send out a weekly email of these. If you'd like to be included, please go to the contact page and send me an email.
Previous Images of the Week