Image of the Week
01-22-2022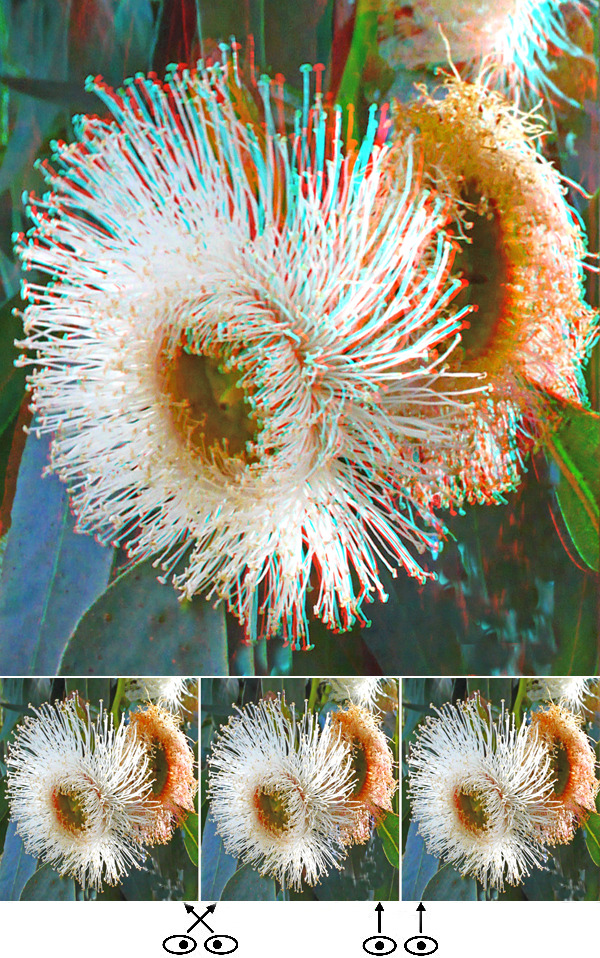 Eucalyptus Blossom

Hello Friends,
A couple of weekends ago we were in Morro Bay, and I found that some of the Eucalyptus trees were in bloom. As such this past week I went back to a local park near Long Beach, Gum Grove Park in Seal Beach, where I've shot eucalyptus blossoms in the past. This is one of the shots, taken with a Panasonic Lumix GX7, using frame sides for phantogram processing. The width of this image is approximately 2-1/2 inches (6.5 cm).
If you'd like to see a more eucalyptus blossom images, email me back and I'll send you a couple of good ones.
This week we're in Santa Fe, New Mexico, so hopefully I'll have some interesting images for next week.
Regards,
Barry Rothstein
I send out a weekly email of these. If you'd like to be included, please go to the contact page and send me an email.
Previous Images of the Week