Image of the Week
11-07-2015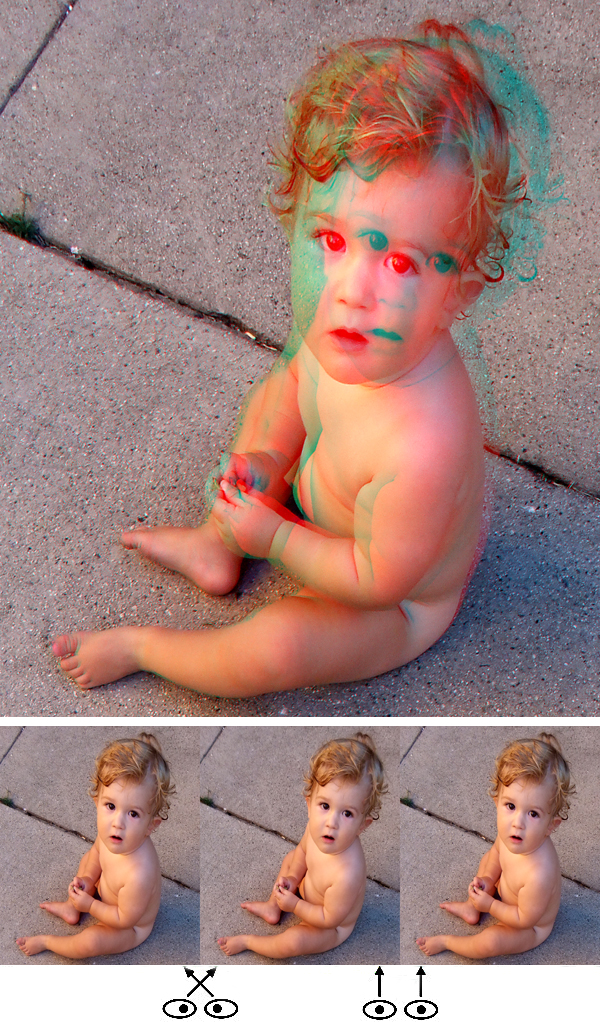 In His Birthday Suit

Hi All,
To me this is a great subject for a phantogram, a one-year old child. This was actally taken after his first birthday party. The day was warm and he'd shedded his clothes. The gray backdrop of the driveway goes a long way toward eliminating ghosting. It was a quick point-and-shoot shot with a Fuji W3, using environmental cues for phantogram processing.
Next weekend Friday through Sunday I'll be back in Fountain Hills, Arizona, for their art festival, so please drop by and say hi.
Ladies, gentlemen and kids who I photographed at the San Diego Maker Faire. Images of you can be found at http://www.3ddigitalphoto.com/showevent.asp?show=SDMF.
Barry Rothstein
I send out a weekly email of these. If you'd like to be included, please go to the contact page and send me an email.
Previous Images of the Week