Image of the Week
02-19-2011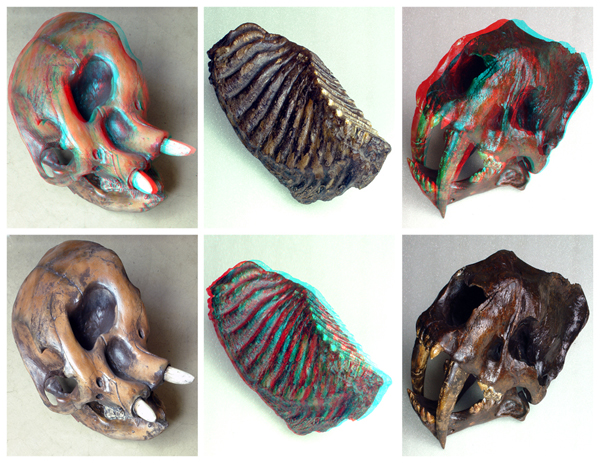 Why 3-D?
This trio plus one more can be found on the home page of my website, under the heading of "Why 3-D". I think it makes a good case. I invite you to print the finished phantogram so you can see it properly, back from an angle.
These images come from the Page Museum (La Brea Tar Pits) in Los Angeles.
I send out a weekly email of these. If you'd like to be included, please go to the contact page and send me an email.
Previous Images of the Week