Image of the Week
09-22-2012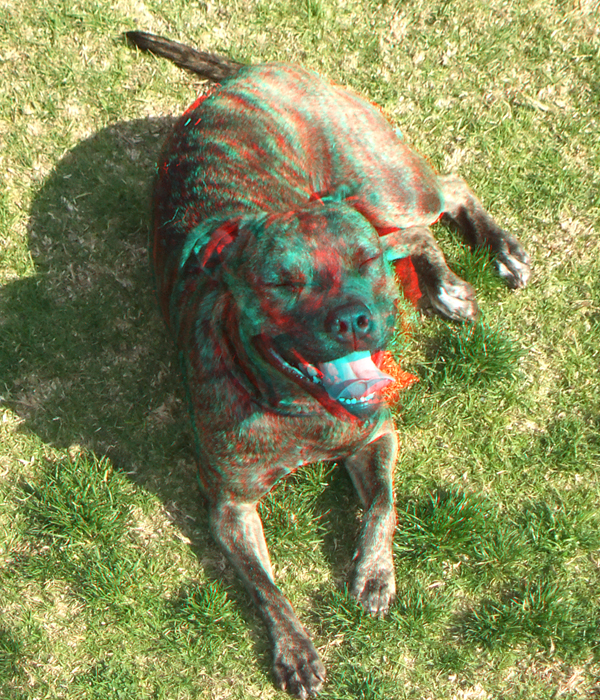 Happy Puppy - Pepper at One Year

Hi All,
It was with a mixture of pleasure, exhaustion and relief yesterday when I dismembered my gallery show, Visual Stereo. Over its run of three Fridays perhaps two hundred or so attended the exhibit, not bad considering Long Beach is thought to be a bit in the hinterlands for the Los Angeles crowd, and the gallery is little north on Pine Avenue for most of the Long Beach arts community to happen by. The extent of attendance was in fact ideal, allowing most to be guided through the varied viewing styles.
For those who did stop in, a treat awaited. Visual Stereo provided both stunning imagery and a look at the possibilities for displaying and viewing 3-D. If you missed it some of the exhibit will replay at Pasadena Art Night at the Armory on October 12.
This is one of my favorite images of Pepper, truly a happy and well spoiled puppy.
It is a phantogram, and I invite you to print it out so as to view it properly back from an angle, or look at it on an iPad or other tablet devices.
Barry Rothstein
I send out a weekly email of these. If you'd like to be included, please go to the contact page and send me an email.
Previous Images of the Week