Image of the Week
09-17-2011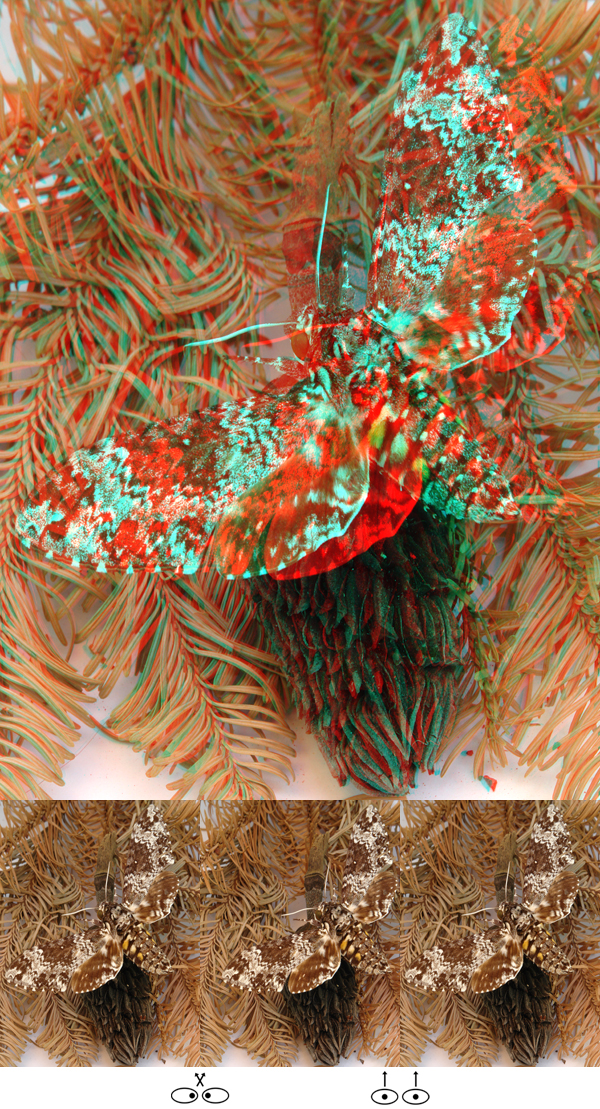 Rustic Sphinx

Hi All,
Today's image is a Rustic Sphinx (Manduca rustica). It was a pinned specimen at the Natural History Museum of Los Angeles County, and I was thrilled to be allowed to photograph a great number of their collection, both live and dead, for our new book, Eye-Popping 3-D Bugs with Chronicle Books. This image is one of my favorites in the book for a number of reasons: the wonderful detail, very little ghosting, the way it hovers high above the background, and most surprisingly, at the number of people who have a difficult time at first seeing it in 3-D. Perhaps it's because of it's great pop that many have trouble with it at first.
Signed copies of Eye-Popping 3-D Bugs are now available at www.3ddigitalphoto.com/books.asp, with the added bonus of two collectors sets, 'Insects' and 'Butterflies & Moths'. Unsigned copies can probably be gotten for less at Amazon, and will soon become available at many school book fairs through Scholastic.
This image is, so I invite you to print it out so you can view it properly back from an angle. Enjoy!
I send out a weekly email of images like this. If you'd like to be on the email list, email me at barry@3ddigitalphoto.com.
I send out a weekly email of these. If you'd like to be included, please go to the contact page and send me an email.
Previous Images of the Week