Image of the Week
06-07-2014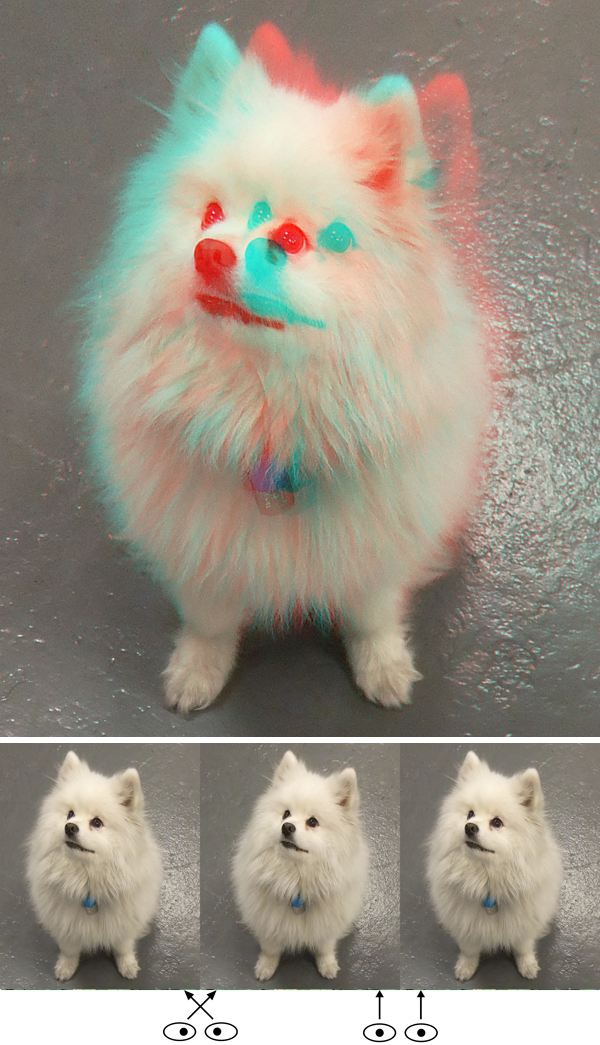 Snowy - An American Eskimo

Hi All,
Say hello to Snowy. We met him (or her) at the Maker Faire. The gray backdrop does a nice job of masking the ghosting common in anaglyph images. This is a phantogram, so it's best viewed from back at an angle.
At Maker Faire Shyam Kannapurakkaran had a 3-D Photo Booth where he did phantogram images of well over 100 attendees. I'd like to welcome those he shot to this image blog, hoping you love the images he made of you, and those I send.
Barry Rothstein
I send out a weekly email of these. If you'd like to be included, please go to the contact page and send me an email.
Previous Images of the Week