Image of the Week
06-18-2011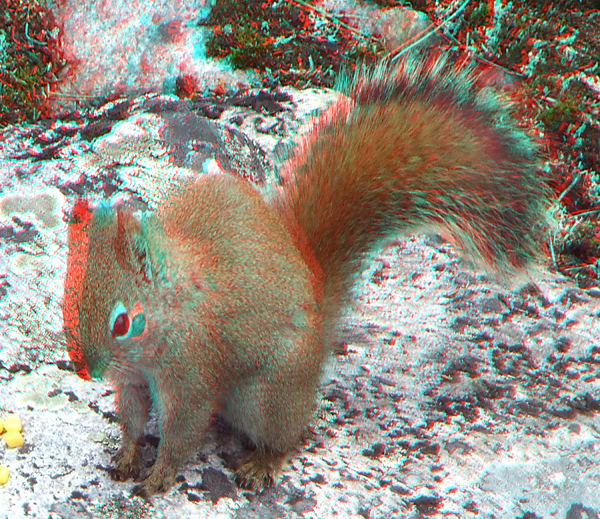 Kississing Lake Squirrel

Hi All,
Greetings from the True North, or at least one of them. This week we're in Canada, Manitoba, Kississing Lake, Sherridon, on our annual fathers, sons, bro-in-laws fishing trip. It's six days of questionable weather with no responsibility other than to fish, eat, and relax. Early each afternoon we stop on one of the many islands on Kississing Lake, where the local squirrel and gull populations welcome us and join us for shore lunch.
This is a phantograms. and I invite you to print this image so as to be able to see it properly, back from an angle.
I send out a weekly email of these. If you'd like to be included, please go to the contact page and send me an email.
Previous Images of the Week