Image of the Week
04-20-2013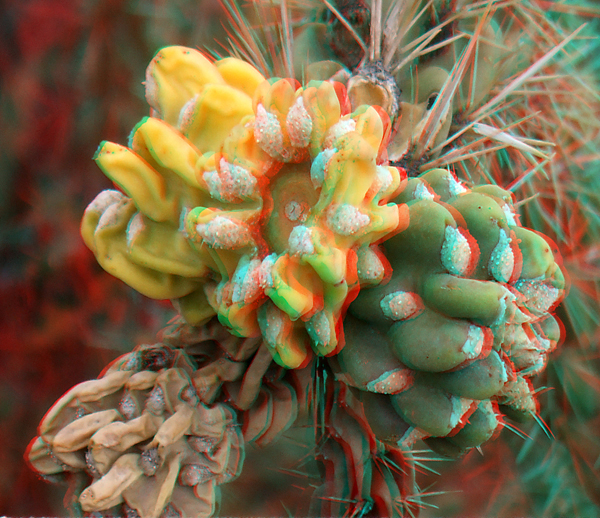 Cactus Blossom at the base of the Sandia Peak Tramway

Hi All,
When you visit Albequerque it's fun to ride the Sandia Peak Tramway, the longest tramway in the world. At its base I found a bunch of nice cactus blossoms, this and other types, perfect for a shot with the W3 and Cyclopital macro attachment.
This weekend come see us at the Los Angeles times Festival of Books. We're in Section K booth 530, in the heart of the children's section.
In May we'll be at Maker Faire in San Mateo, and in June at the NSA Convention.
If you're interesting in learning this style of shooting and processing I'll be demonstrating and teaching at the National Stereoscopic Association's convention in Traverse City, Michigan. It touches on all things 3-D, from antique stereoviews to state-of-the-art 3-D interplay and displays. The convention runs from June 4-10.
Barry Rothstein
I send out a weekly email of these. If you'd like to be included, please go to the contact page and send me an email.
Previous Images of the Week