Image of the Week
05-26-2012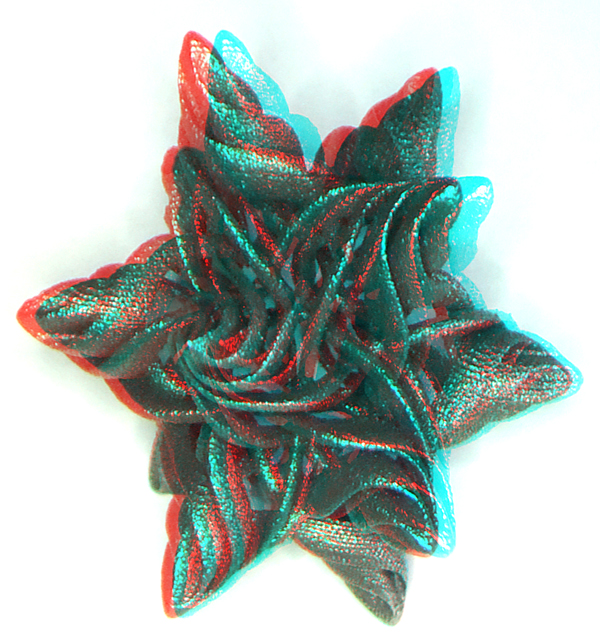 Fractal Sculpture -- by Vladimir Bulatov / Abstract Sculptures

Hi All,
Last weekend was Maker Faire in San Mateo. One of the makers I like to drop in on is Vladimir Bulatov. Using 3-D printing technology, he produces metal and wood sculptures based around fractal generation. This piece is 2" in diameter, and he calls it "Rhombic Triacontahedron V". Check out his website at http://bulatov.org/index.html.
This image is a phantogram. It was taken on a tabletop using a 3" x 3" piece of white paper as a backdrop with a Fuji W3 and a Cyclopital Macro attachment, which brings me to the next topic, ....
WARNING: The DEADLINE to enter the "First Annual Inter-Galactic Phantogram Competition and Exhibit" is RAPIDLY APPROACHING: May 31, 2012. Details are at http://www.3ddigitalphoto.com/phantogramcompetition.asp along with a link to the image uploader. A Cyclopital Macro attachment will be given to the first place winners in four categories.
Barry Rothstein
I send out a weekly email of these. If you'd like to be included, please go to the contact page and send me an email.
Previous Images of the Week