Image of the Week
02-04-2023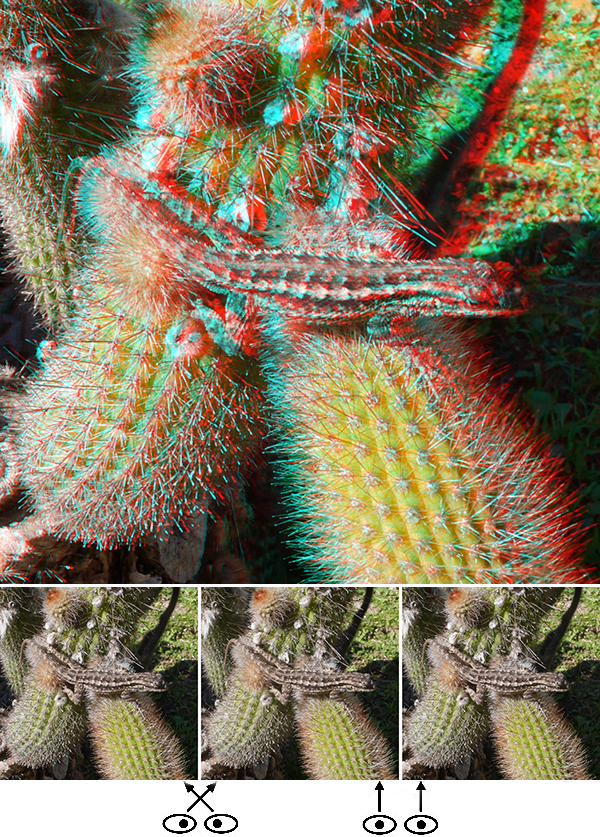 Gecko on Cactus at South Coast Botanic Garden

Hello Friends,
I visited the South Coast Botanic Garden in Palos Verdes last week in the hope of finding some interesting shots to take. Aside from cacti / succulents I didn't find a whole lot of interesting subjects, but eventually spring will arrive. I did enjoy shooting this gecko on a cactus there.
This image is not (shock) a phantogram, but instead a traditional stereo image. I didn't think the critter would have stayed there while I tried to surround him with a wooden frame. I took this image with my Panasonic Lumix GX7 with 3-D lens, and auto-aligned and cropped it with StereoPhoto Maker.
Best regards,
Barry Rothstein .
I send out a weekly email of these. If you'd like to be included, please go to the contact page and send me an email.
Previous Images of the Week