Image of the Week
01-15-2011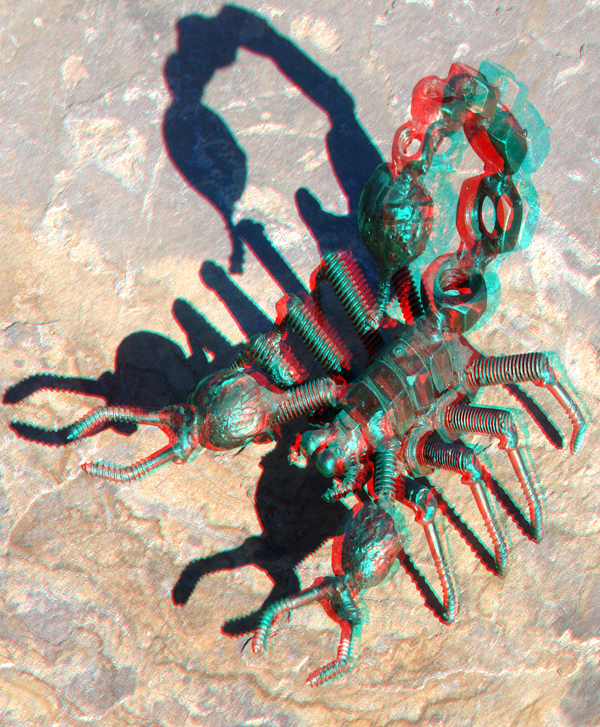 Scorpion
A complex backdrop and relatively low contrast from subject to backdrop helps to miminize ghosting. I found this piece at a gift shop in Venice Beach, and have seen many like it elsewhere, so I'm not able to name it's creator.
I invite you to print this image so as to be able to see it properly, back from an angle.
I send out a weekly email of these. If you'd like to be included, please go to the contact page and send me an email.
Previous Images of the Week