Image of the Week
04-04-2015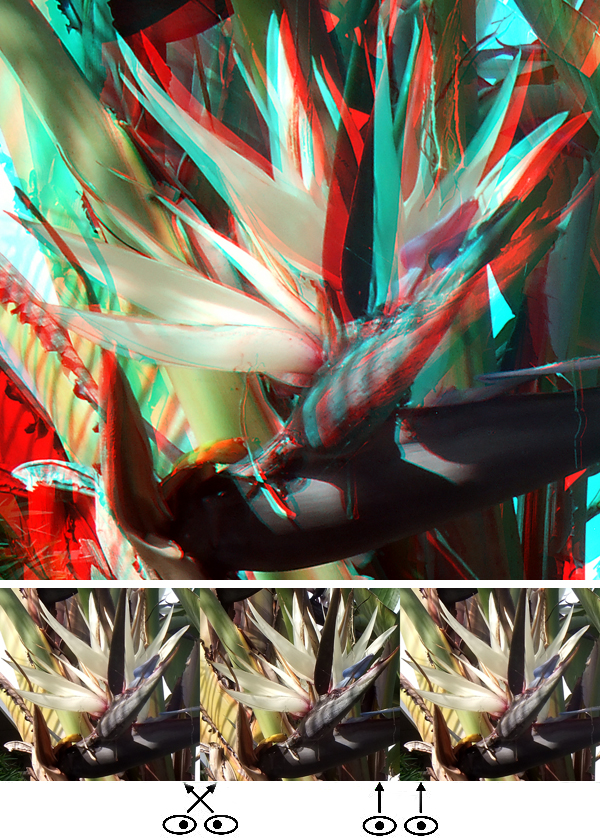 Bird of Paradise with White Leaves

Hi All,
I found this plant a couple of blocks from my house. I was attracted to this shot by the obvious 3-dimensionality of bird-of-paradise plants, and the white leaves of this one. The more typical orange leaf variety shows poorly in anaglyph, so I hoped this would be spectacular.
As per the discussion of the past couple of weeks, this image exhibits some potential problems with 3-D images. Despite a compelling subject, the background is so complex as to pull ones vision left and right, far too distracting to enjoy the subject. If I retake this shot, likely I'll bring along a black dropcloth.
Barry Rothstein
I send out a weekly email of these. If you'd like to be included, please go to the contact page and send me an email.
Previous Images of the Week