Image of the Week
12-31-2011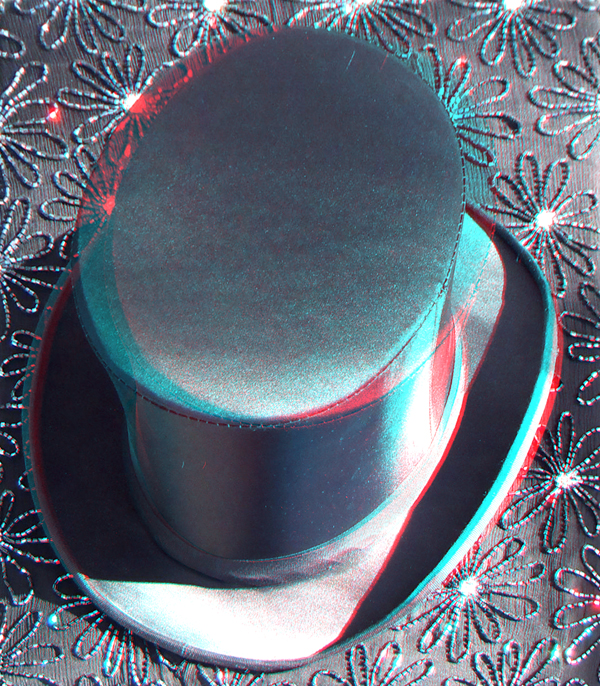 Top Hat -- Happy New Year

Hi All,
Another year gone by. We usually spend New Years with my sister Joy in Las Vegas, although not the wild & crazy binge most Vegas goers subject themselves to. Being "in the theatre" her house is a treasure trove of costumes, hence this standard black top hat and sparkly black dress for backdrop. Please excuse the poor lighting, just the noon day sun.
This image is a phantogram, and I invite you to print it out so you can see it properly, back from an angle. Enjoy!
I send out a weekly email of these. If you'd like to be included, please go to the contact page and send me an email.
Previous Images of the Week