Image of the Week
10-17-2015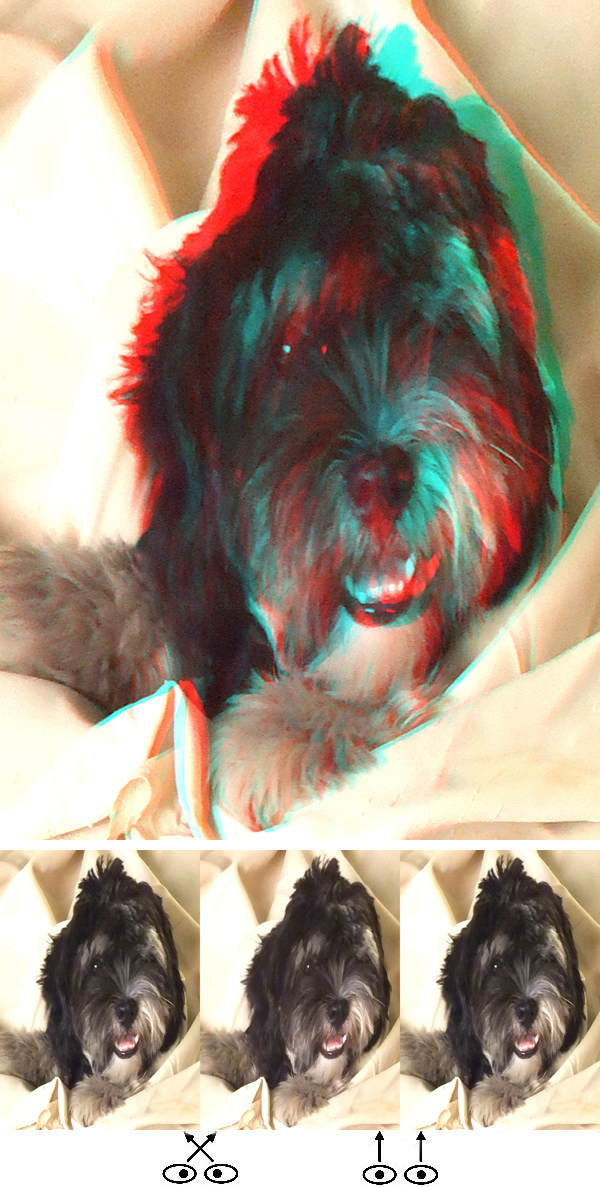 My First Doggie Phantogram Head Shot

Hi All,
Two weeks ago at San Diego Maker Faire we photographed well over 100 people, most of them in phantogram style headshots. This easy going pup marks the first time that we got a dog to sit more or less still for his/her closeup in my headshot shooting setup.
Alas, those of you who were photographed there can now see the results at http://www.3ddigitalphoto.com.showevent.asp?show=SDMF. If you recall the shooting space was pretty tight, and the lighting wasn't much. Some of the images are poorly focused, but for the most part I'm happy with a lot of them. It took a lot of work to process them in the past couple of weeks, so I hope you appreciate all my efforts.
Barry Rothstein
I send out a weekly email of these. If you'd like to be included, please go to the contact page and send me an email.
Previous Images of the Week