Image of the Week
08-11-2018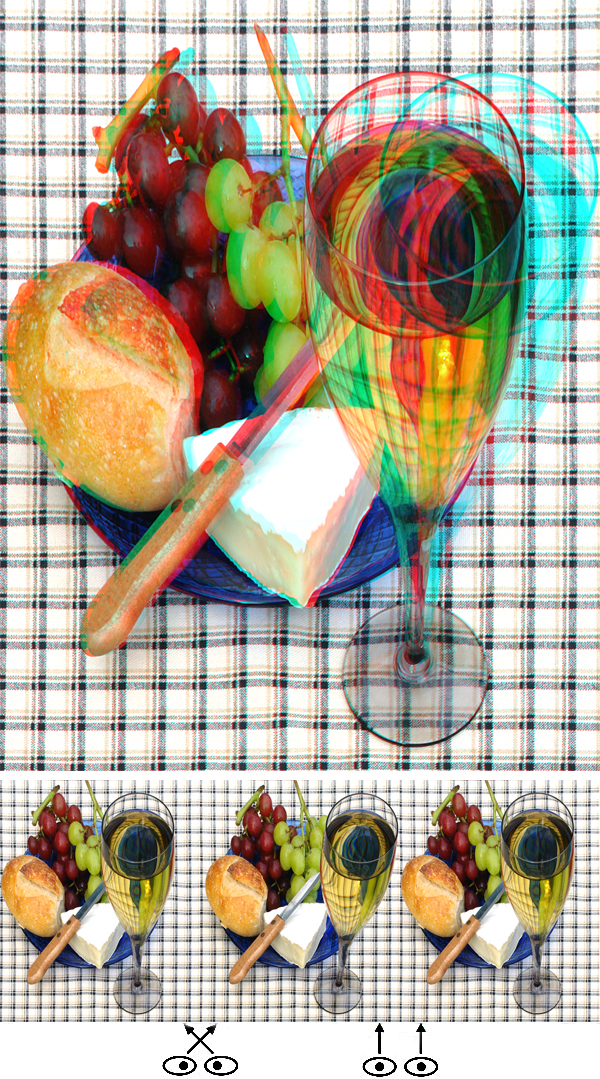 Wine, Cheese, Bread & Grapes

Hi All,
I spent a little time this morning digging through some shots of which I made note cards, but didn't offer in my image-of-the-week emails. Here's one of them. It was shot with a single Sony R1 camera using a slidebar, using a marked paper grid for phantogram processing. I hope you enjoy it.
Please remember that with images like this, it's best not to view them straight on. If you have an iPad or tablet computer, lay it flat on a table top and view from back at an angle until the image appears "life-like". If you don't have a tablet, perhaps print the image and lay it horizontally in front of you.
Barry Rothstein
I send out a weekly email of these. If you'd like to be included, please go to the contact page and send me an email.
Previous Images of the Week