Image of the Week
10-10-2015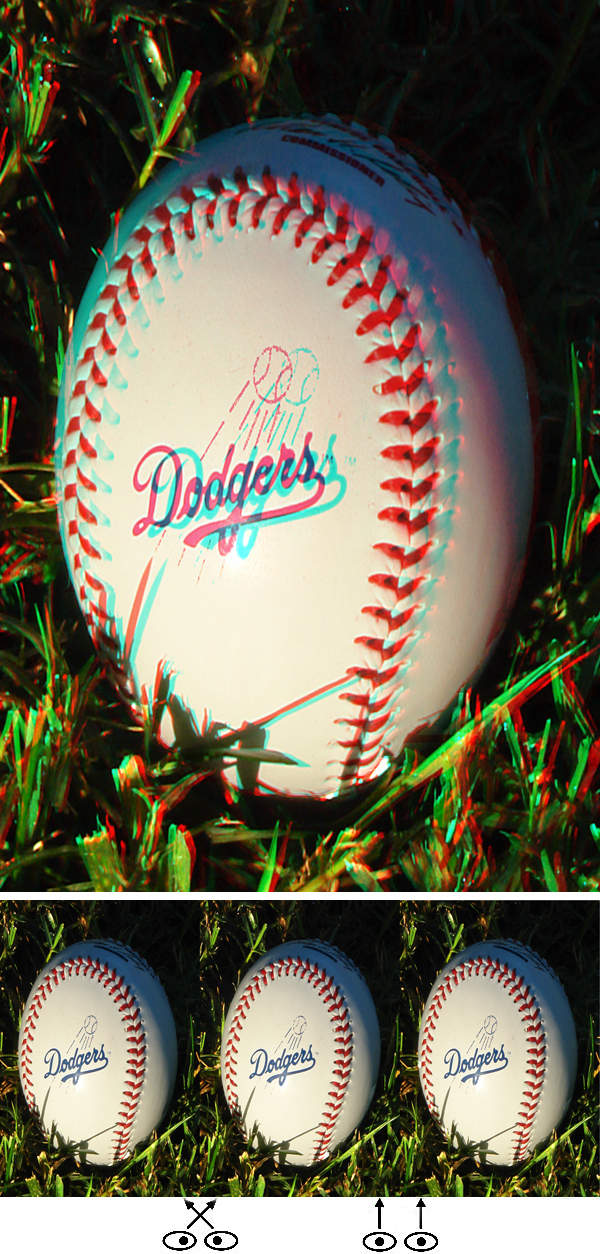 Dodger Baseball

Hi All,
One of my greatest vices is my love for baseball. It's in my blood, it's that simple, and the playoffs just started. I'm truly a National League guy, although grateful to the American League for having a place pure hitters can go. Tonight I'm happy, the Cubs beat the Cardinals and the Dodgers beat the Mets. I actually care about this stuff.
This image is a phantogram of a baseball. Look through one eye at a time back and forth, and you'll get a great example of "retinal rivalry" from the red seams of the baseball. Through one eye they look black, through the other light gray. I hope the Dodgers won't object to my using a version of their logo, this email is just for fun and isn't commercial. I've often considered doing 3-D pro sports cards for promotional purposes, and for demonstration purposes did a little league team, but I don't quite have the will to license with MLB and MLBPA.
Tomorrow, Sunday, October 11, Betsy and I will be part of the Long Beach Open Studio Tour, a weekend when several local Long Beach artists open their homes and studios to local art appreciators. I've checked out the tour before, but this will be our first time participating. The event is free, and you can get more info and download a brochure at lbopenstudiotour.com/. If nothing else it will be a good opportunity to hang out and see our house addition.
Welcome to the folks I met last weekend at the San Diego Maker Faire. I've been hard at work on the images, and think they'll be out by next week. I'm usually not this wordy.
Barry Rothstein
I send out a weekly email of these. If you'd like to be included, please go to the contact page and send me an email.
Previous Images of the Week