Image of the Week
03-23-2013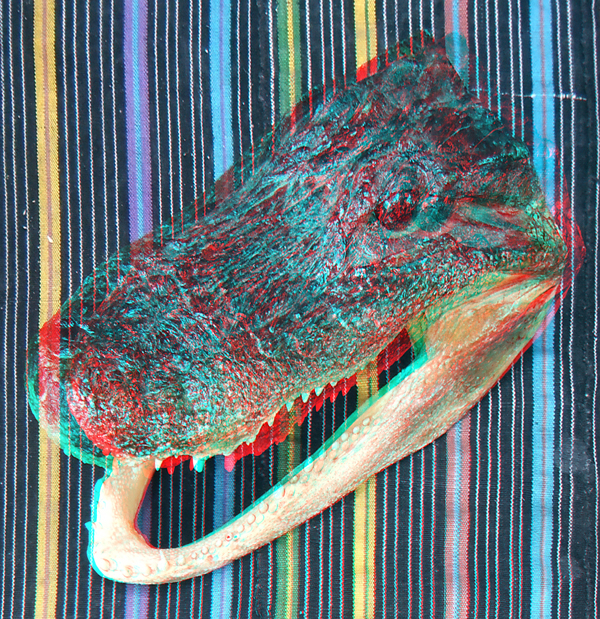 Alligator Head -- French Market in New Orleans

Hi All,
Among the many treasures at the French Market in New Orleans (and also omnipresent in dozens or perhaps hundreds of the local tourist shops) I found this alligator head. Beyond silly stuff like this, New Orleans has a great deal to offer any visitor -- more places to visit than one can find time for, warm and friendly people, interesting and diverse local art and culture, great music and food.
This was a point and shoot phantogram using a Fuji W3 and the tablecloth pattern for reference frame.
Barry Rothstein
I send out a weekly email of these. If you'd like to be included, please go to the contact page and send me an email.
Previous Images of the Week