Image of the Week
07-02-2011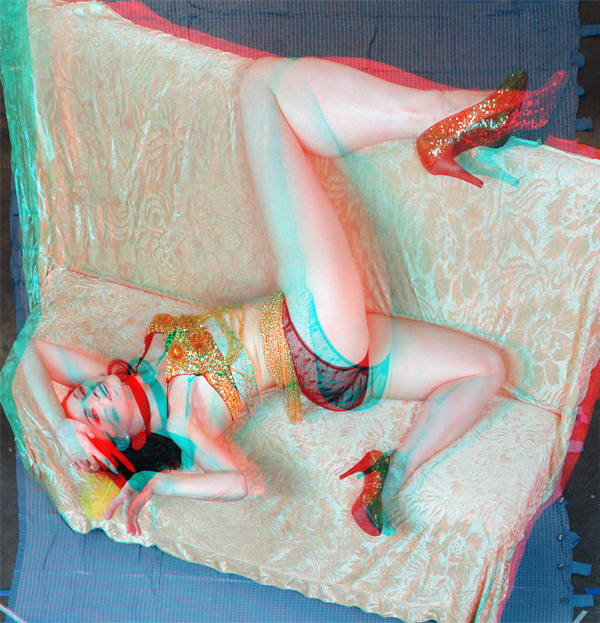 Gallery Girl

Hi All,
Meet Jennifer Fabos Patton. She and a number of Los Angeles based models band together into an organization called The Gallery Girls. Check them out on facebook. They stage and perform in art events in the area, often baring all for the sake of art. They're a diverse group, included among them artists, actresses, musicians, and writers. Occasionally I get the pleasure and privilege of working with them.
Those of you in the 3D crowd will no doubt note "windows violations" in this image, and so be it.
This is a phantograms. and I invite you to print this image so as to be able to see it properly, back from an angle.
I send out a weekly email of these. If you'd like to be included, please go to the contact page and send me an email.
Previous Images of the Week