Image of the Week
04-09-2022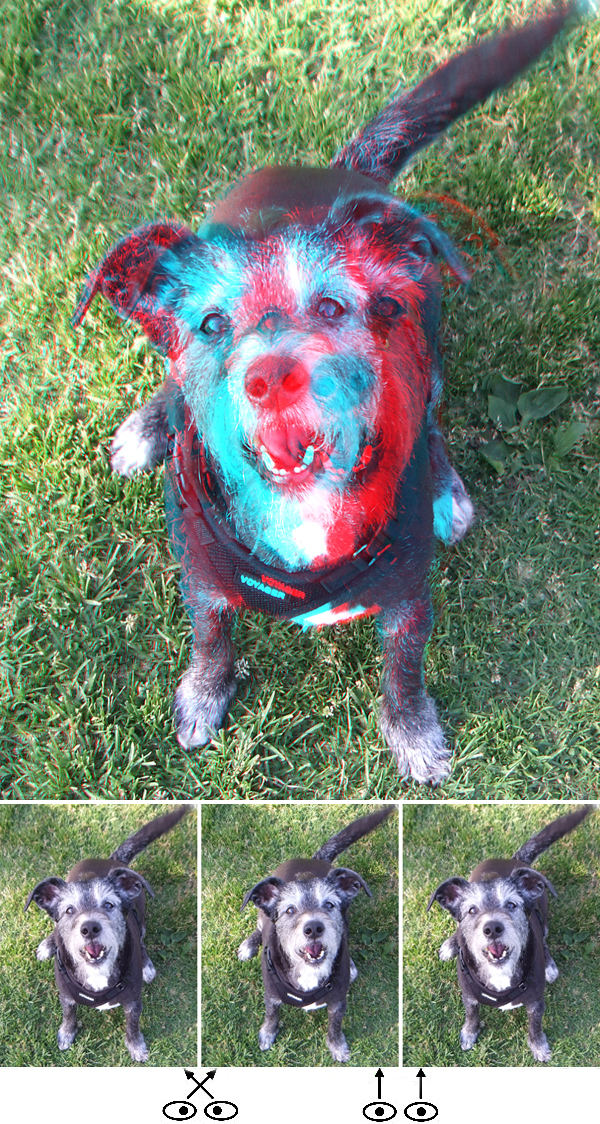 Barkle (rhymes with sparkle)

Hello Friends,
Barkle is for the most part a good boy, but he's rude. He knows what he wants, which are the treats he smells in my pocket. Just in case I forgot I have them he sniffs and paws me there. Then he barks at me. As a former behavioral scientist I know to ignore Barkle and wait until he's calmed down before I start to hand out the treats. Giving in is not a reasonable option.
I took this shot with a Fuji W3 and processed it into a phantogram but approximating a rectangle (actually a trapezoid) on the ground in the right eye shot and matching pixels of the grass in the left eye shot.
I'd like to give a shout out to our newly confirmed supreme court nominee Ketanji Brown Jackson. I have no doubt she'll be a great asset to the country there.
Regards,
Barry Rothstein
I send out a weekly email of these. If you'd like to be included, please go to the contact page and send me an email.
Previous Images of the Week