Image of the Week
02-25-2023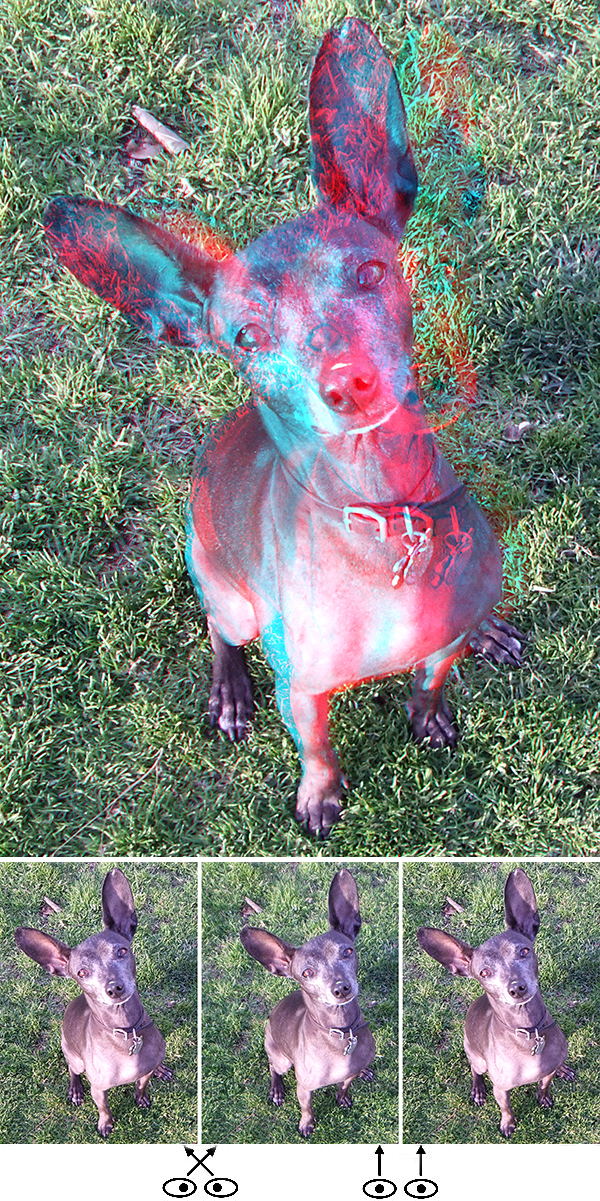 Violet - a Xoloitzcuintli

Hello Friends,
According to the American Kennel Club website, ... Xoloitzcuintlis have been around for 3,000 years, dating back to Aztec times in ancient Mexico. The name comes from Xolo (the Aztec god of fire) and itzcuintli, the Aztec word for "dog." The typically hairless Xolo is a good choice for allergy sufferers, but they are prone to skin issues. They are also referred to as "Mexican hairless dogs."
Violet is quick on her feet and very playful, a regular at our afternoon dog gatherings. She often approaches me with big hopeful eyes hoping for a treat.
On a side note a local friend, fellow stereographer, and orchid specialist James Comstock identified last week's orchid image as a Cymbidium Orchid.
Stay well and keep dry,
Barry Rothstein .
I send out a weekly email of these. If you'd like to be included, please go to the contact page and send me an email.
Previous Images of the Week