Image of the Week
08-27-2022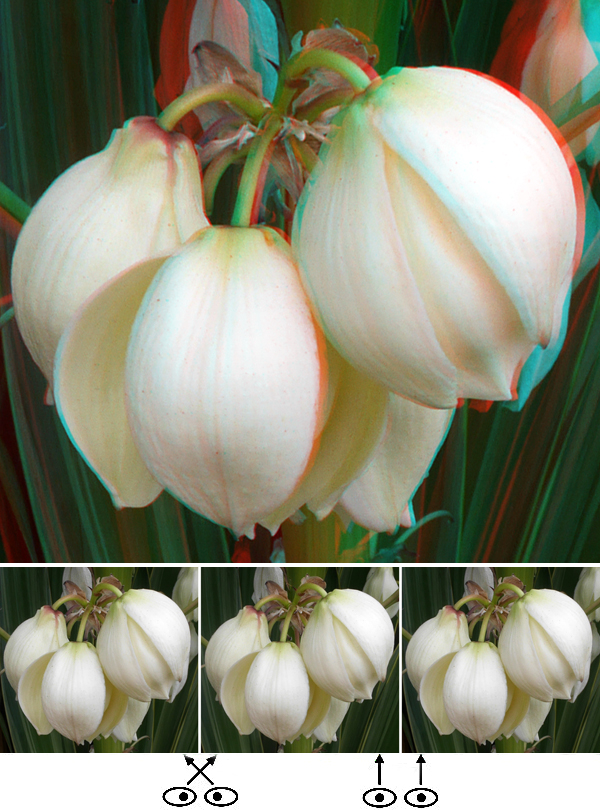 Yucca Time

Hello Friends,
If you live in warm climates keep an eye out for these Yucca blossoms. They can be found in the desert, but also in more humid places. These were shot in my neighborhood, but when recently visiting Costa Rica and showing my book, Macrophant 3D, to some bird people in Uvita, one of them recognized a shot of yucca blossoms and pointed out a yucca plant in her yard. The blossoms are delicate, essentially nicely rounded gatherings of petals. An individual blossom was approximately one to one-and-a half inches in diameter.
I took this shot with a Panasonic Lumix GX7 macro camera with 3D lens and used frame sides for phantogram processing.
Regards,
Barry Rothstein
I send out a weekly email of these. If you'd like to be included, please go to the contact page and send me an email.
Previous Images of the Week