Image of the Week
05-21-2011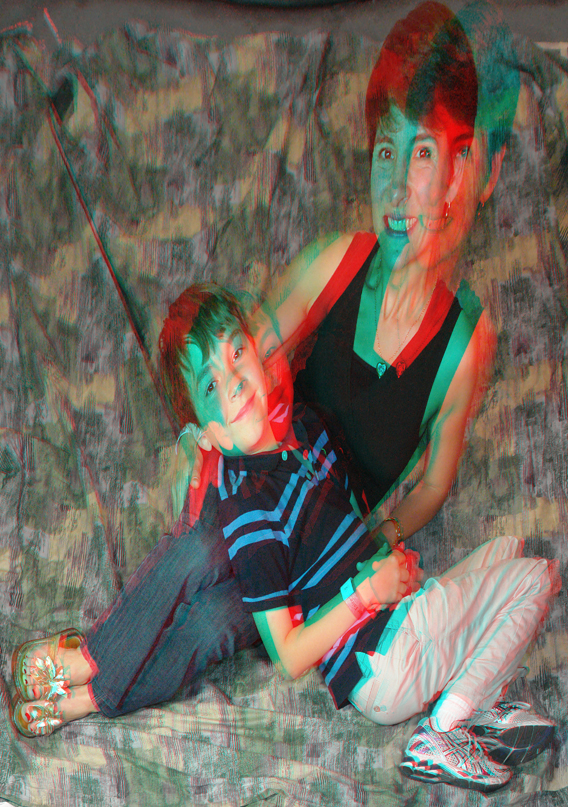 Mother & Son
This weekend is Maker Faire in San Mateo, California, our favorite event of the year. Interesting, bright people pay good money to come and see cool, innovative stuff, and they bring their kids. We've been selling our books and stuff here, and in the DIY (do-it-yourself) spirit of the event, we've been doing demonstration phantogram shoots. Here's one of a mother and son.
This is a phantograms. and I invite you to print this image so as to be able to see it properly, back from an angle.
I send out a weekly email of these. If you'd like to be included, please go to the contact page and send me an email.
Previous Images of the Week