Image of the Week
05-21-2011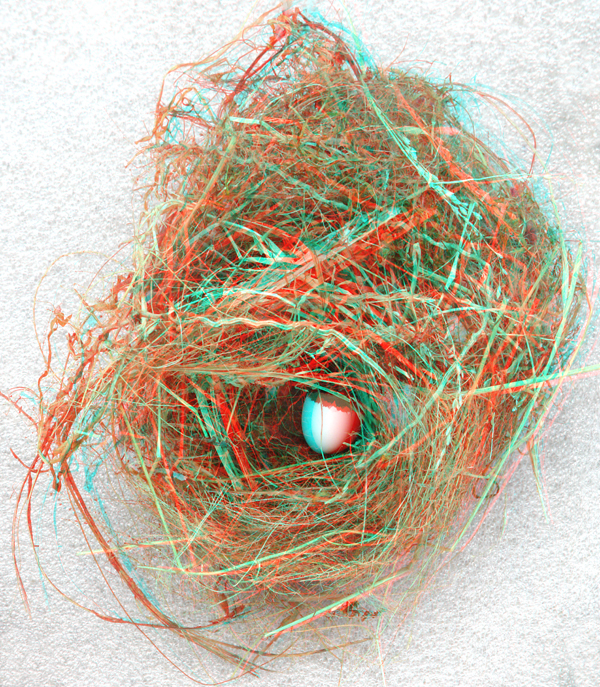 Empty Nest
Hi All, Betsy found this nest on the street near our house. No idea what bird made this nest, just the broken egg inside. We, too, are empty nesters, for the moment, anyway. Our kids are all in their 20's, although our youngest is coming back in a month or so, having just graduated college.
The colors and texture of a birds nest are excellent for a phantogram, and white packing sheets make for a nearly white but somewhat complex backdrop with little to no ghosting.
This is a phantograms. and I invite you to print this image so as to be able to see it properly, back from an angle.
I send out a weekly email of these. If you'd like to be included, please go to the contact page and send me an email.
Previous Images of the Week