Image of the Week
05-14-2016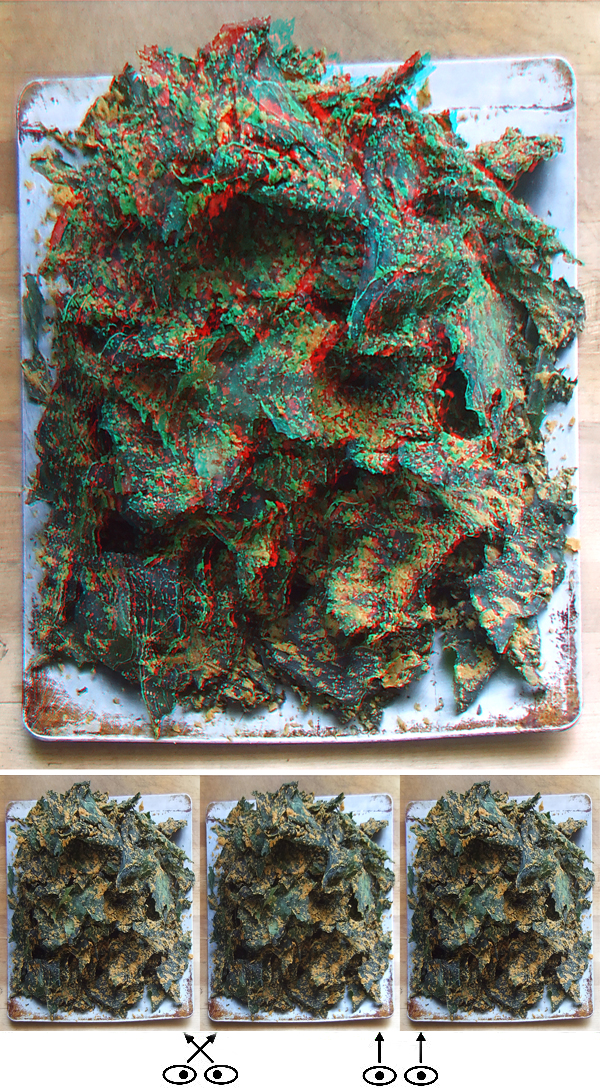 Cashew & Roasted Red Pepper Kale Chips

Hi All,
If you've got a food dehydrator, here's a great healthy snacking food, a form of kale chips, our favorite grazing food. They've become a constant presense in a glass jar on our kitchen counter.
Ingredients
1 cup raw cashews
1 small to medium red pepper
1 tablespoon nutritional yeast (aka brewer's yeast)
1½ teaspoons kosher salt
2 tablespoons extra virgin olive oil
2 tablespoons fresh squeezed lemon juice
1 tablespoon water
8 to 10 ounces baby kale (regular kale may be substituted)
Instructions
1. Place the cashews in a container and cover by 2-3 inches with fresh water. Allow to soak for at least 6 hours or overnight. Discard the water.
2. Roast red peppers in high oven heat (500 degrees F) for 40-50 minutes. Cool and remove skin, stem and seeds.
3. Put into blender or food processer cashews, red pepper, nutritional yeast, salt, olive oil, lemon juice and water. Puree until smooth.
4. Place the kale in a large bowl. If using regular kale, remove the thick stems and rip the leaves into smaller pieces.
5. Pour the mixture over the kale and massage until the mixture is evenly distributed.
6. Taste to check for seasoning. If desired, add additional salt.
7. Place the kale in the dehydrator, ideally at 115 degrees F, until crisp.
Coming soon: The serialization of a children's novella Betsy and I created back in 1979-1980, my writing and Betsy's illustrations.
Also note: Next weekend is Maker Faire in San Mateo.
Barry Rothstein
I send out a weekly email of these. If you'd like to be included, please go to the contact page and send me an email.
Previous Images of the Week