Image of the Week
08-13-2022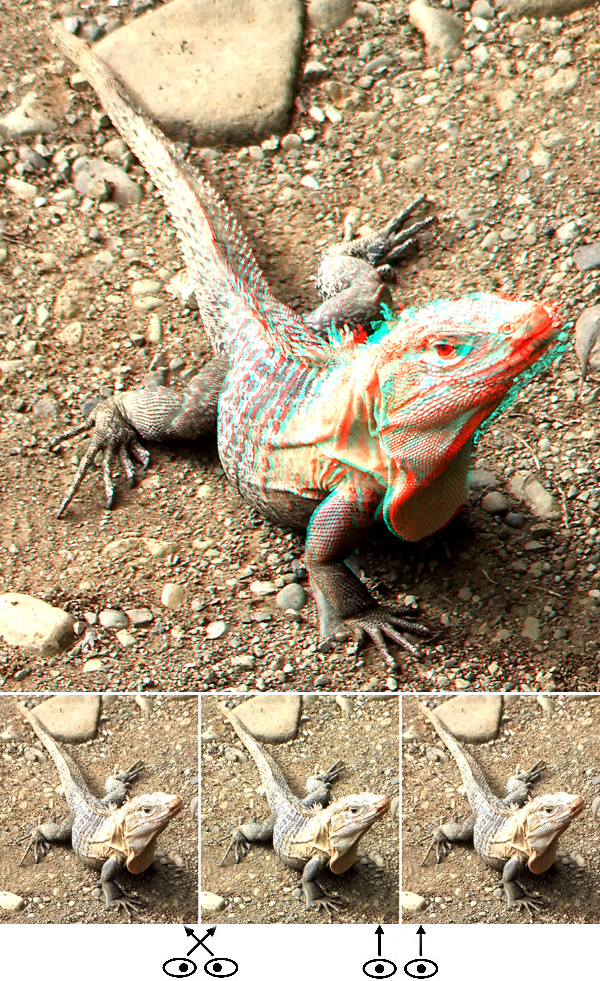 Iguana in Costa Rica

Hello Friends,
In a number of places in Costa Rica we found large iguanas sitting around enjoying the afternoon sun. For the most part they made great subjects, not moving at all so long as I kept a semi-respectful distance away from them. This guy measured perhaps four feet from head to tail.
I took this shot with a Fuji W3 and approximated it into a phantogram using objects on the ground to match up corner points.
Regards,
Barry Rothstein
I send out a weekly email of these. If you'd like to be included, please go to the contact page and send me an email.
Previous Images of the Week