Image of the Week
10-01-2011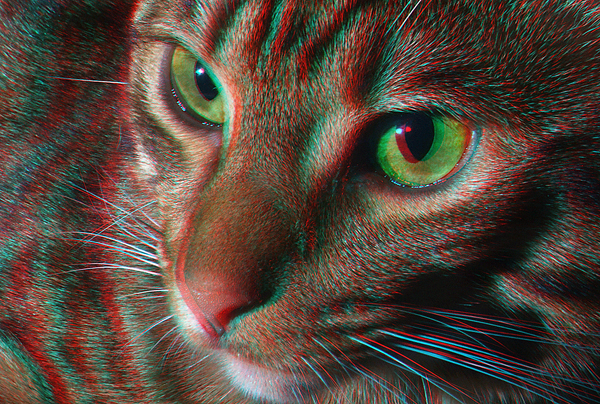 Green Eyes by Bob Venezia

Hi All,
This wonderful image was done by Seattle stereographer Bob Venezia. It's of his cat Edison (Eddie). You may recall a cat 'image-of-the-week' on 08-27-2011, a phantogram I shot of his other cat Tesla, or you can click on it below to bring it up. Edison and Tesla are Ocicats, a mix of Siamese and Abyssinian.
Bob took this shot with a Fuji W3 camera and Cyclopital macro attachment. Bob has also become a strong advocate of off camera lighting, and recommended strobist.com for its lighting tutorials. For online software tutorials he suggests lynda.com, a membership site.
This image is not a phantogram, it can be viewed perfectly on your computer screen. Enjoy!
I send out a weekly email of these. If you'd like to be included, please go to the contact page and send me an email.
Previous Images of the Week