Image of the Week
12-17-2022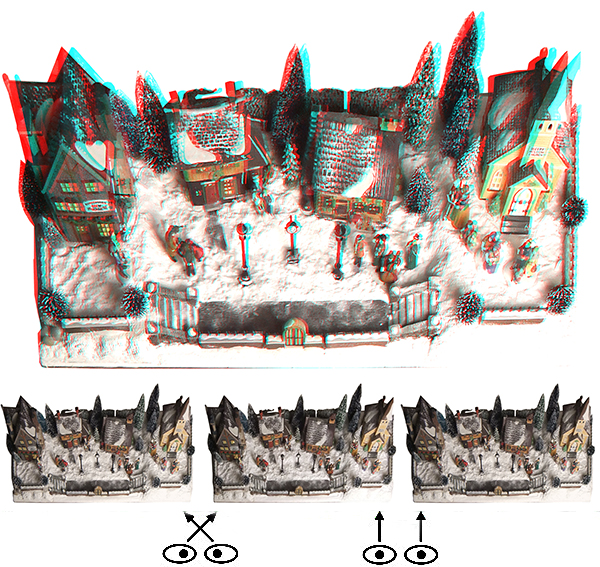 Dickensian Christmas Village

Hello Friends,
Here's a Christmas oldie-but-goodie from 2015 and certainly worth a repeat. I provided this image seven years ago in "dubois" anaglpyh form, this time as a color anaglyph with side by side RLR stereo pairs. This model village in the Dickensian tradition was assembled by my neighbor and master Model-maker Bill Meusch. One of several vignettes he sets up during the Christmas season, this is his personal favorite.
Happy and safe holidays,
Barry Rothstein .
I send out a weekly email of these. If you'd like to be included, please go to the contact page and send me an email.
Previous Images of the Week