Image of the Week
12-05-2015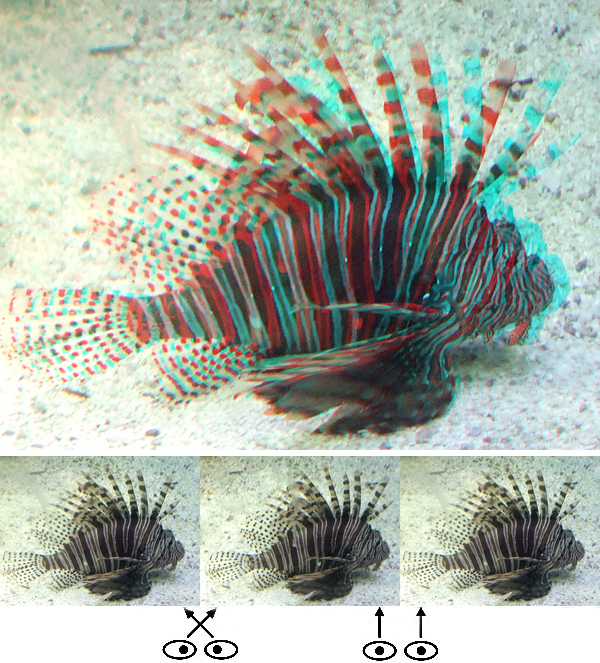 Lionfish at Mandalay Bay Shark Reef in Las Vegas

Hi All,
Over the Thanksgiving holiday we were in Las Vegas. While I wouldn't rate the Shark Reef at Mandalay Bay up there with the Monterey Bay Aquarium or even with our excellent local Long Beach Aquarium of the Pacific, certainly it was a good way to pass an hour or so. Despite so-so lighting and shooting through glass, their lionfish tank and the way the fish lurk at the bottom allowed me several good 3-D shots of these creatures.
For those of you in Los Angeles next weekend, December 12-13, the Los Angeles 3-D Club and 3-D Space are hosting our 12th annual 3-D Movie Festival at the Downtown Independent Theatre. I'm proud to say I have an entry in the festival, a 3-D music video of the band Owenstone's song "The Next Day We Get Paid", directed by and starring my son Nate, with Scott Ressler as Director of Photography and Eric Kurland as Stereographer. For information about the festival, go to http://la3dclub.com/la-3-d-movie-fest/. I hope to see you there.
Barry Rothstein
I send out a weekly email of these. If you'd like to be included, please go to the contact page and send me an email.
Previous Images of the Week