Image of the Week
07-27-2013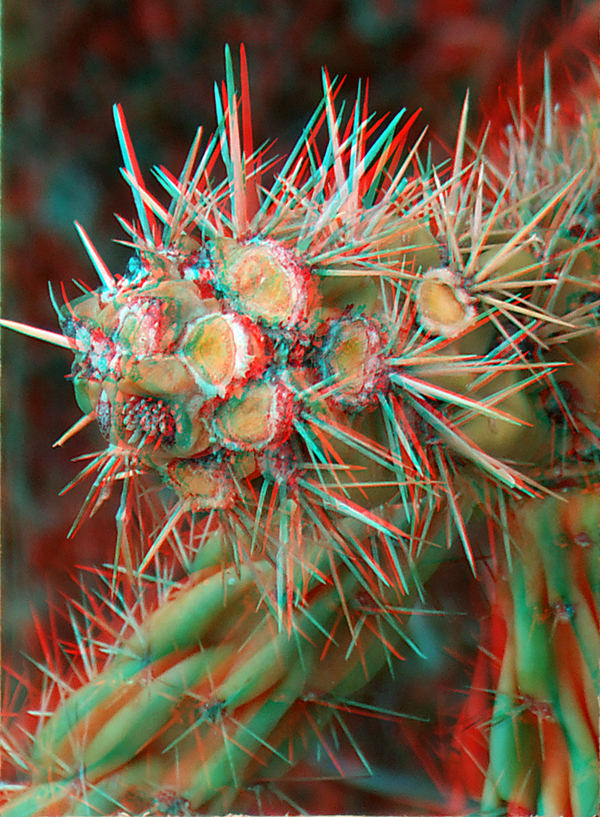 Cactus at base of Sandia Peak Tramway

Hi All,
If anyone knows what this plant is, please let me know. I shot this at the base of the Sandia Peak Tramway in Albequerque back in March. Once again I took this macro shot with a Fuji W3 and Cyclopital macro attachment, and frame sides for phantogram processing.
One quick note, I'll be participating in Bixby Knoll's (Long Beach, CA) First Friday Art Night on August 2 with an exhibit at the Esquire Grooming Barber Shop, at 4240 Atlantic Avenue in Long Beach. That Sunday I'll be holding a basic 3-D workshop there from 4-5 pm. Currently there's a barbershop theme phantogram in their storefront window, with 3-D glasses taped to the glass.
Barry Rothstein
I send out a weekly email of these. If you'd like to be included, please go to the contact page and send me an email.
Previous Images of the Week