Image of the Week
05-05-2012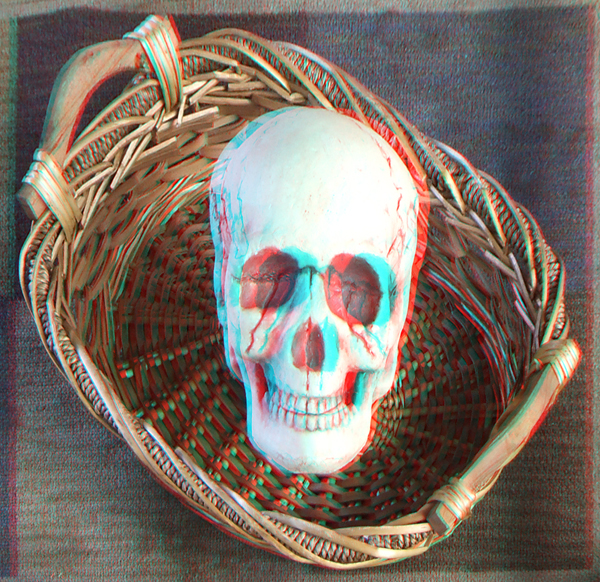 Skull in a Basket - Phantogram with both positive and negative parallax

Hi All,
Happy Cinco de Mayo. In this phantogram, my reference frames were set just a little below the top of the basket. As such the skull rises above, and the bottom of the basket and the mat it sits on are well below the surface. Not an exceptionally exciting shot, but an adequate example.
This is a phantogram, so I invite you to print it to view it properly back from an angle. For fun add a few small items into the basket and they'll seem to be in there.
CALL FOR ENTRIES: Deadline May 15, 2012. There's just one week left to enter the "First Annual Inter-Galactic Phantogram Competition and Exhibit". The image uploader is now active. For more info click here. A Cyclopital Macro attachment will be given to the first place winners in four categories.
Barry Rothstein
I send out a weekly email of these. If you'd like to be included, please go to the contact page and send me an email.
Previous Images of the Week