Image of the Week
04-28-2019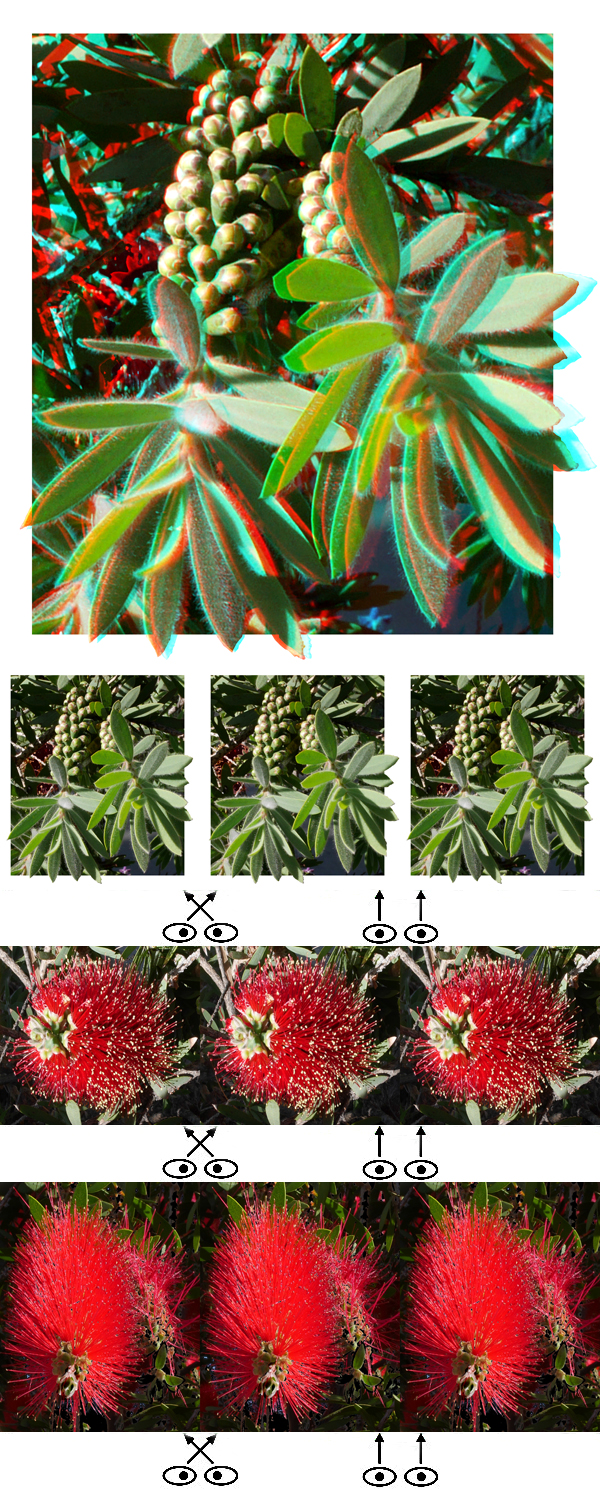 Bottlebrush

Hi All,
Bottlebrush trees and shrubs are popular in our neighborhood in Long Beach. Originally from Australia, I'm not sure how well they fare in colder climates. I shot this with a Panasonic Lumix GX7 and a 3-D lens, with frame sides for phantogram processing. The overall width of these images is approximately three inches.
One problem with making 3-D images for anaglpyh (red-cyan glasses) viewing is that red doesn't show well, and bottlebrush flowers are all about red. As such the top image in this set of three shows the early stages that will develop into flowers, and the bottom two are presented for freeviewing, either parallel or cross-viewing. I hope you enjoy them.
This week in politics was again disgusting with the idiot in chief descrbing the Meuller investigation to an NRA assemblage as an attempted coup against him. I so wish he'd just shut up. Meanwhile the republican majority senate continues to quietly enable him and abrogate its constitutional power and duty to the American public.
Barry Rothstein
I send out a weekly email of these. If you'd like to be included, please go to the contact page and send me an email.
Previous Images of the Week