Image of the Week
01-29-2022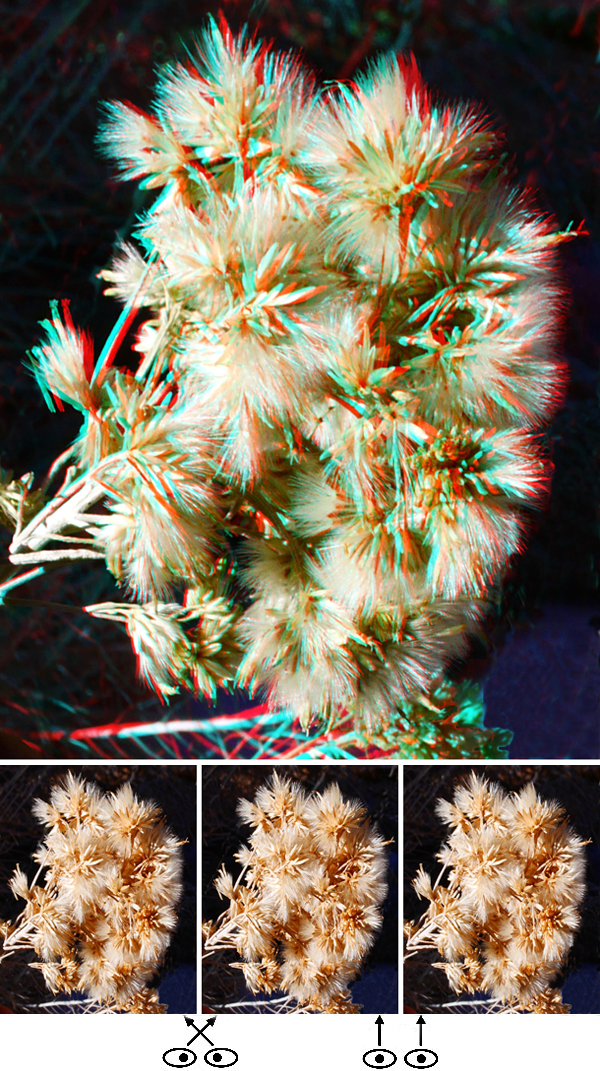 Chamisa Skeleton

Hello Friends,
We were visiting family in Santa Fe, New Mexico recently. While there we hiked in The Nature Conservancy's Santa Fe Canyon Preserve. I got some good macro shots there including this one of what remains of chamisa after it dies and dries out. In it's live state it's bright yellow and quite attractive. Look up "chamisa plant photos" to see what I mean. I took this shot with a Panasonic Lumix GX7 macro camera with 3-D lens made for that camera, and used frame sides for phantogram processing. In photoshop I played with "levels" settings to increase contrast and also cloned out some extraneous noise in the image.
I got some good pinyon (aka piņon) pine shots there I'll share next week.
Regards,
Barry Rothstein
I send out a weekly email of these. If you'd like to be included, please go to the contact page and send me an email.
Previous Images of the Week