Image of the Week
04-02-2016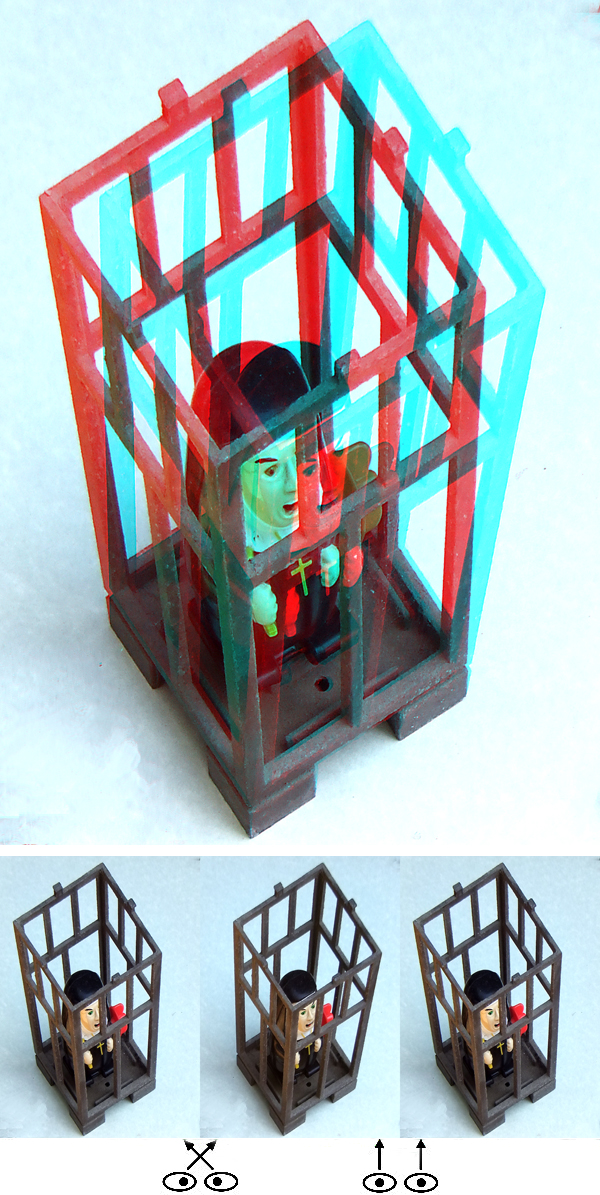 Pent in Rage

Hi All,
Having gone through elementary and high school in Catholic schools, this is one of my wife's favorite toys, a little wind up Nun-Zilla. With a clenched fist and brandishing a ruler, she rolls and shoots sparks out her mouth.
I shot it inside part of a lawn lantern, providing an interesting 3-D backdrop. The shot was taken with a Fuji W3 using a standard 8-1/2" x 11" sheet of light green paper for phantogram frame sides.
Barry Rothstein
I send out a weekly email of these. If you'd like to be included, please go to the contact page and send me an email.
Previous Images of the Week