Image of the Week
01-29-2011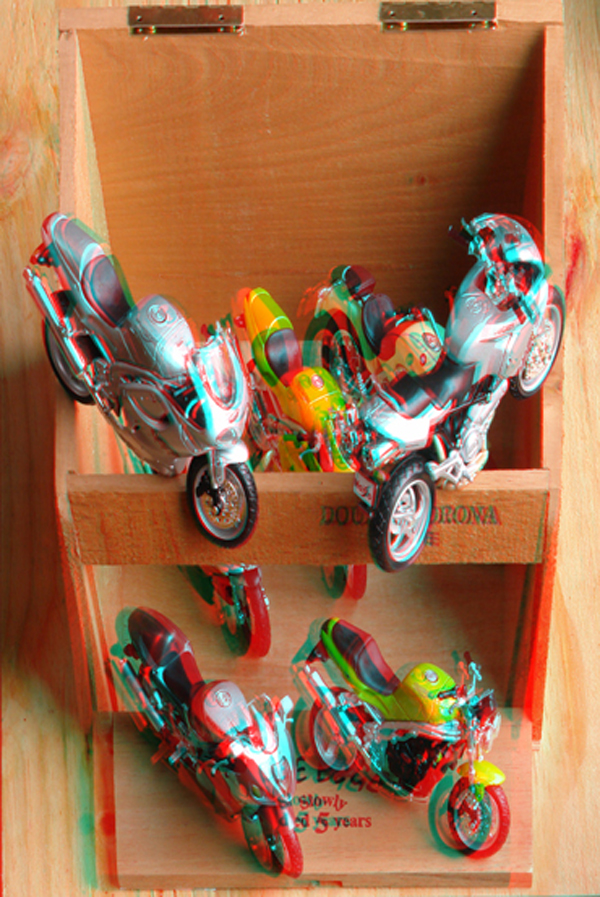 Toy Motorcycles Multi-Level Phant
The reference frame for this phantogram was even with the top of the cigar box. The motorcycles at the bottom of the box will sink well below the surface, and those sitting on top of the box will rise well above.
I invite you to print this image so as to be able to see it properly, back from an angle.
I send out a weekly email of these. If you'd like to be included, please go to the contact page and send me an email.
Previous Images of the Week